AMERICAN LAND COMPANY is located in the beautiful planned community of Cherokee Village, Arkansas. Cherokee Village is approximately 2.5 hours Northwest of Memphis, Tennessee and 2.5 hours Northeast of Little Rock, Arkansas. Springfield, Missouri is about 3 hours away and you can drive to St. Louis in about 4 hours. A little closer in you will find Branson, Missouri, a great source of entertainment, and a short 1.5 hour drive will get you to Jonesboro, home of Arkansas State University. Another attraction to living here is we have access to over 100,000 acres of lakes (Norfolk, Bull Shoals, Greers Ferry, and more) that are all within about 2 hours driving distance!

Parallel to Cherokee Village is the Hwy 62/412 Corridor that connects Hardy to Ash Flat. Most of the commercial and retail outlets in this area are located along Hwy 62/412 making this road the focal point of the entire area. Other communities that feed into this commercial zone include Mammoth Spring, Horseshoe Bend, Salem, Ozark Acres and Evening Shade. On one end of this 4 lane corridor is Ash Flat with the Wal-Mart Supercenter spurring on growth and on the other end are the antique shops and gorgeous Spring River at Hardy. In between is a mix of business and residential development and thousands of wonderful people.
CHEROKEE VILLAGE, ARKANSAS is a wonderful 13,000+/- acre golf and lake resort /residential community nestled in the Ozark Mountains of North Central Arkansas. This city of 4700+ full-time residents features many fantastic amenities. Property owners of Cherokee Village have access to these community features:
Two

18-Hole Golf Courses
Seven Gorgeous Lakes
Two Marinas
Six Swimming Pools
One crystal clear river
Swimming Beaches
Boating and Fishing FUN!
Tennis Courts
Miniature Golf
Horseshoe Pits
Shooting Range
Several Parks and Playgrounds
Two Nature Trails
Beautiful Waterfall
Clubhouses
Community Center/Meeting Facility
Senior Center
Fitness Center
Community Garden Area
R.V. Park / Campground
Full-time Fire & Police Protection
Cherokee Village also has all the normal things you find in any town like a post office, shopping, restaurants, banking services, doctors, beauty salon, service station, civic organizations, several churches (many denominations) PLUS it has a 5200' airstrip that's large enough for small corporate jets.

Cherokee Village has a very low crime rate and is one of the most affordable areas of the country to live or retire. Cherokee Village has a great website you MUST visit: OFFICIAL CHEROKEE VILLAGE WEB SITE It contains information on the Village including the 2 golf courses and the lakes.
HORSESHOE BEND is a wonderful 9,000+/- acre golf and lake resort/ residential community nestled in the Ozark Mountains of North Central Arkansas. This city of 2400+ full-time residents features many amenities. Property owners of Horseshoe Bend have access to two golf courses, three gorgeous lakes for boating and fishing, one miniature golf course, tennis courts, numerous parks, a crystal clear river, and much, much more.

Since Horseshoe Bend is a municipality, it has its own full-time police force, fire department, library, airstrip, and post office. Horseshoe Bend also has shopping, restaurants, a bowling alley, civic organizations, several churches (many denominations) and all the normal things you find in any town. Add to this an RV Park and campground, and a section called "Pioneer Village Manor" which includes 64 individual retirement residences, and you'll begin to see why Horseshoe Bend is so special!

This quiet rural area has a low crime rate and is certainly one of the most affordable areas of the country to live or retire. In past years, Horseshoe Bend has been honored with the "Arkansas Safest City Award". This city has an excellent future with everything in place to become the next "In Place" to live, recreate, or retire.

As an investment, Horseshoe Bend is a wise decision. There is no maintenance required on undeveloped properties. Lots can stay in their natural state until owners decide to build or sell. There is no time limit to build on a lot and property owners may hold lots for investment for as long as they like. Also, Horseshoe Bend has covenants in place that ensures the overall aesthetics of the subdivision to help protect your investment.
HARDY is known as the Antique capital of NE Arkansas and is a great vacation destination with its many charming antique shops, craft shops, and specialty stores. Great restaurants and lodging, including several nice Bed and Breakfast establishments, are also abundant in Hardy. Hardy has many weekend events from March to December including two Antique shows, two Arts and Crafts shows, two Gun and Knife shows, The Wilburn Brothers Day, Settlers Day, Spring River Car Show, Motorcycle Rally, Pow Wow and many more. Hardy, like it's neighboring towns, has four distinct seasons - Summer is warm (sometimes hot), and Autumn in the hills is gorgeous with the changing of the leaves, Winter sometimes brings a few inches of snow, but Spring is awesome with the Dogwood, Redbuds, and wildflowers blooming.

Hardy resides on the banks of the beautiful Spring River. With it's "Mountian Style" clear water, the Spring River is a great river for fishing (trout, walleye, bass) and for all you tubing, canoeing, and kayaking enthusiasts, the Spring River has several sets of Class 2 and 3 falls. Loberg Park and the River Walk are a great place to relax.
"Old Downtown" Hardy still looks much like it did 100 years ago and is truly a lovely place to visit or live. The cost of living is extremely reasonable in this part of the country and if you are ready for a slower pace and the friendliest people around, this is the place for you.
HIGHLAND is located in the middle of the 4-lane business corridor between Hardy and Ash Flat that touches the edge of Cherokee Village. This community is growing at a fast pace in its own right. Highland probably features the majority of business' in the entire Quad-City Region and has just completed a central fresh water and waste water management system which could benefit surrounding communities. The local schools are located in Highland, which helps boost local pride. Really, it's hard to find an area with so many quality places to live as what you find in and around the Sharp, Fulton and Izard County area of Northeast Arkansas.
ASH FLAT Flat is located at the other end of the corridor from Hardy. It is quickly becoming a hub for development due to the construction of a Wal-Mart Supercenter. We all know that other businesses naturally gravitate to Supercenter locations and this area is no exception. It is truly a small town that is beginning to get the conveniences of a larger city. Founded almost 150 years ago, Ash Flat still has the old time cattle auctions and rodeos while adding the modern services needed and demanded by today's society. The growth potential of this entire area is excellent with Wal-Mart leading the way as the magnet for other businesses.
SPRING RIVER has been described as the state's most dependable natural stream. Mammoth Spring, flowing at over nine million gallons of 58-degree water per hour, serves as the headwaters for the river and provides plenty of fresh water throughout the year. Trout and walleye fishing are rated tops, and floating between Mammoth Spring and Hardy is excellent for beginning and intermediate canoeists. Many areas of the upper Spring River are popular with fly fishermen. Outfitters and launch facilities are available along the Mammoth Spring-Hardy stretch (17 miles). The river is crystal-clear, with long pools and whitewater falls. The scenery is mostly hardwood forest with some rocky bluffs.
We are very proud of all the communities in the area and would be equally proud to be able to show you around. If you would like any additional information about the area, just call us at 870-257-2173.

Area Weather Averages




Regional Map

Travel Distances

Ash Flat, Arkansas - 17 miles
(Wal-Mart, Sonic, Pizza Hut, Subway, Murphy's)
Cherokee Village, Arkansas - 0 mi.
(More Great Golf, Lakes, ALC & King-Rhodes)
Hardy, Arkansas - 26 miles
(Antiques, Fishing, Canoeing, Trout, Walleye)
Batesville, Arkansas - 46 miles
(Mark Martin Ford, Speedway, White River)
Mountain View, Arkansas - 48 miles
(Live Music, Ozark Folk Center, Crafts Festivals)
Mountain Home, Arkansas - 50 miles
(Lowes, Home Depot, Norfork Lake, Bull Shoals)
Jonesboro, Arkansas - 87 miles
(Arkansas State University, Bradbury Gallery)
Branson, Missouri - 134 miles
(Shows, Amusement Parks, Outlet Shopping)
Little Rock, Arkansas - 144 miles
(State Capitol, Clinton Presidential Center)
Memphis, Tennessee - 135 miles
(Beale, Blues, BBQ, Elvis, Graceland, B. B. King)
Springfield, Missouri - 157 miles
(Bass Pro Shop, Missouri State University)
Tunica, Mississippi - 172 miles
(Fitz, Bally's, Golf, Gambling, Poker, Craps)
St. Louis, Missouri - 251 miles
(Anheuser-Busch, Arch, Cardinals, Cabela's, Zoo)
Dallas, Texas - 457 miles
(Beef BBQ, Mavericks, Deep Ellum, Greenville)
Tampa, Florida - 920 miles
(Vacations, Busch Gardens, Adventure Island)
Phoenix, Arizona - 1446 miles
(Sun Devils, Heard Museum)
Las Vegas, Nevada - 1553 miles
(Roll the Dice, Live Entertainment, Shows)
Los Angles, California - 1768 mi.
(Hollywood, Lakers, Disneyland)

Arkansas Information
ARKANSAS OFFICIAL GOVERNMENT WEBSITE: http://www.arkansas.gov
ARKANSAS OFFICIAL TOURISM WEBSITE: http://www.arkansas.com
ARKANSAS GAME AND FISH COMMISSION: http://www.agfc.com
ARKANSAS PARKS: http://www.arkansasstateparks.com
WIKIPEDIA: http://en.wikipedia.org/wiki/Arkansass
---
American Land Company's offices are closed on weekends and holidays...
Holiday auction winners will be contacted the following working business day.
Friday evening and weekend auction winners will be contacted the following Monday.


249 IROQUOIS DRIVE
CHEROKEE VILLAGE, ARKANSAS 72529
PO BOX 720 C.V., ARKANSAS 72525
870.257.2173

A TRUSTED eBay Titanium PowerSeller!!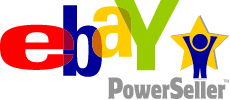 Buyers from the U.S.A.
From all over the world!!!
Alaska
Alabama
Arkansas
Arizona
California
Colorado
Connecticut
District of Columbia
Delaware
Florida
Georgia
Hawaii
Iowa
Idaho
Illinois
Indiana
Kansas
Kentucky
Louisiana
Massachusetts
Maryland
Maine
Michigan
Minnesota
Missouri
Mississippi
Montana
North Carolina
North Dakota
Nebraska
New Hampshire
New Jersey
New Mexico
Nevada
New York
Ohio
Oklahoma
Oregon
Pennsylvania
Rhode Island
South Carolina
South Dakota
Tennessee
Texas
Utah
Virginia
Vermont
Washington
Wisconsin
West Virginia
Wyoming
Armenia
Australia
Bahamas
Bahrain
Bahamas
Bangladesh
Belgium
Botswana
Brazil
Canada
Cayman Islands
Costa Rica
Czech Republic
Denmark
Dubai
England
Finland
France
Germany
Great Britain
Guam
Holland
Iceland
India
Ireland
Japan
Mexico
Malaysia
Netherlands
New Caledonia
New Zealand
Norway
Nova Scotia
Philippines
Puerto Rico
Qatar
Russian Federation
Saudi Arabia
Scotland
Singapore
Slovakia
South Africa
Spain
Sweden
Switzerland
Thailand
United Kingdom
United Arab Emirates
Vietnam
Virgin Islands

...and adding more!!!
American Land Company has sold thousands of properties to satisfied customers all over the world! Your satisfaction is our main concern so we naturally offer exemplary Customer Service and will not only walk through every purchase with you, but we will be there for you after the sale. Our goal is to include you in our growing roster of satisfied customers!


Each Property we sell comes with a
Full Warranty Deed
Don't take the risk some sellers offer when they only give you a "Special Warranty Deed" or a "Quit Claim Deed". The WARRANTY DEED you get from American Land Company will be stamped and recorded at the County Courthouse.
Click here to see the reason YOU want a Warranty Deed


See American Land Company eBay Auctions HERE
Thank You For Visiting Our Surrounding Communities Information Page
---
Everything on the page, including photographs, is © 2011, 2012 by American Land Company unless specifically noted below. Any unauthorized usage or copying of anything on this page is strictly prohibited by law, and violators will be prosecuted. Imitation may be the sincerest form of flattery, but plagiarism is strictly prohibited by law and by eBay.