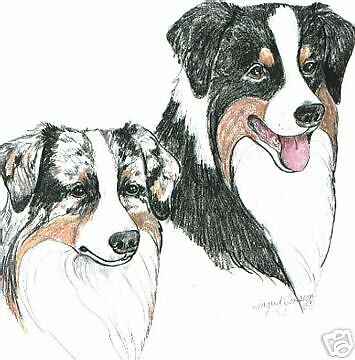 The Aussie Rescue and Placement Helpline, Inc. (ARPH) is a non-profit (501 (c)(3)) organization comprised of volunteers who are dedicated to the Australian Shepherd breed.
ARPH's mission is to rescue Australian Shepherds and place them into loving,caring, and permanent homes, and to educate the public about all aspects of owning an Australian Shepherd.
ARPH's rescue efforts are supported largely by donations from those who love the breed, including donations from the Australian Shepherd Club of America (ASCA), its Affiliate Clubs, and other Australian Shepherd groups and organizations.
www.aussierescue.org