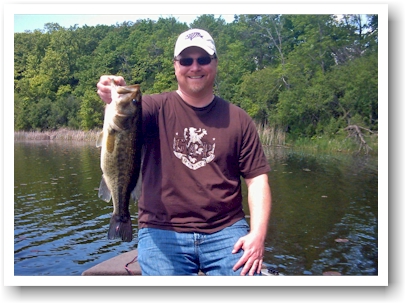 John Clinton: I caught this 4 lb bass on your 1/2 oz watermelon candy flipping jig with a watermelon candy Berkley Chigger Craw trailer. I was fishing super clear shallow water and the watermelon candy skirt is very translucent and natural looking under those conditions.

I thank you for your article, Fishing Big, as it has helped me catch more big fish. My fishing partner and I had caught several fish but no larger ones when I remembered to start fishing big. When I changed to the your flipping jig I had an immediate drop off in the number of small fish I was catching. But by hanging in there with the jig I was able to catch this 4 pound bass.

It is amazing how your flipping jig comes through all types of vegetation! I was also able to swim this jig through cover and it tracks straight and upright every time. Thank again for your quality products and the insightful articles you share with the rest of us!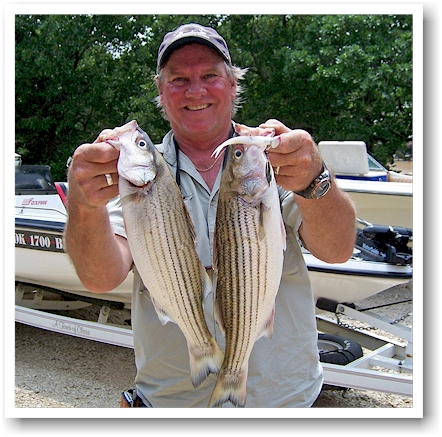 Bill Koropsak: Thanks for the great lures! I purchased some of your white shad spinner jigs and tried them on stripers at Texoma and they worked!! Thanks again.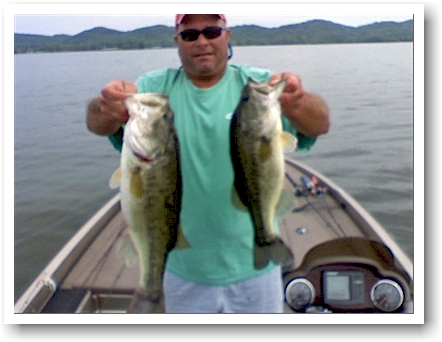 Randy Overton: I caught these using a 1 oz spinnerbait that I purchased from you. The one on my left weighed 5 lbs 9oz. The other weighed 9 lbs 12 oz. It was the 1 oz style N gizzard shad. These spinnerbaits are the best I have ever fished, above 3/4 oz. The fish came from Lake Guntersville, Alabama.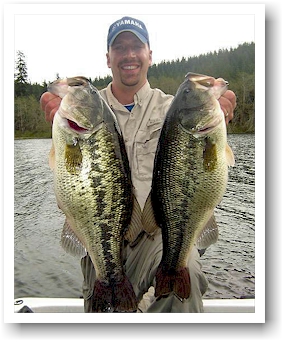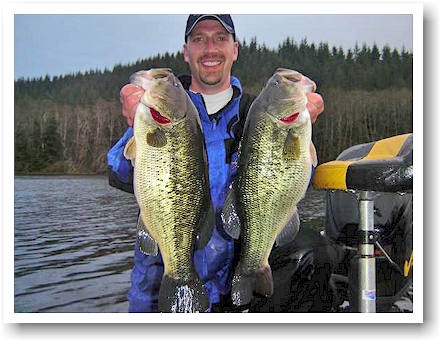 Tag Watson: I've been killing the largemouth on your green pumpkin skirt on a 1/2 oz jig. I've caught 30 fish total (3.5 to 4 pound average) on that skirt the last two trips. It looks so natural in that clear water, they just slam it!!! My confidence is through the roof when I'm pitching a jig coupled with that skirt.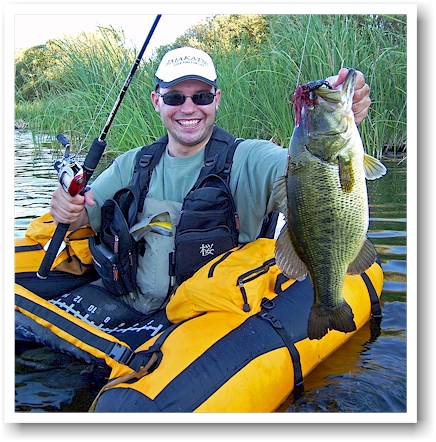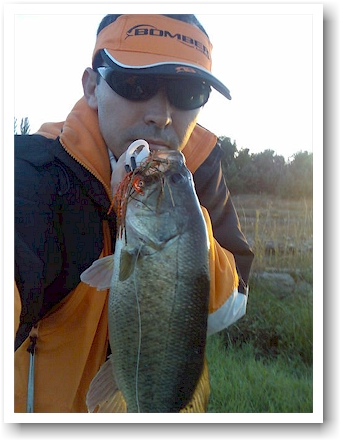 David: Here is a sample of what your Arkey Power jig can do in Spain - a 4.5 lb bass. I caught it on the rusty red craw skirt. The other photo is on your 1/2 oz green craw flipping jig. Some people here in Spain tell me that your spinnerbaits are very good lures too. Thanks!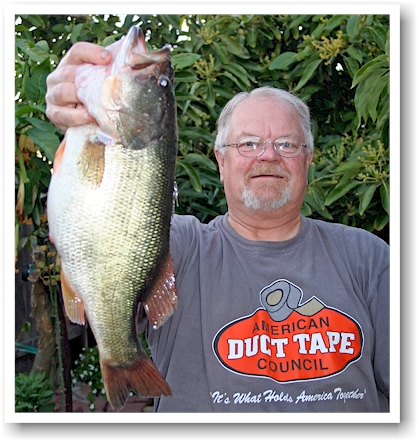 Rob Morin: Two days ago I caught a 5 pounder on one of the 3/16 oz green pumpkin shakey jigs I bought from you. You have a great store and I tell everyone at the lake to try you out. Thanks.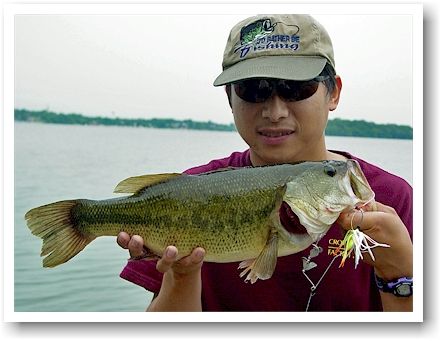 Joseph Xiong: Thank you for all your tips about fishing with buzzbaits. After learning to use buzzbaits, losing a few fish, I finally caught my first buzzbait fish today. It was a 20" Largemouth, weighing a good 4 lbs. I was just so excited that I wanted to show you, since I did buy the buzzbait from you. Thanks so much for making such great baits, in addition to giving people tips on how to use them. Keep up the good work, and God bless you!