Welcome to Classic Motor Sports Michigan!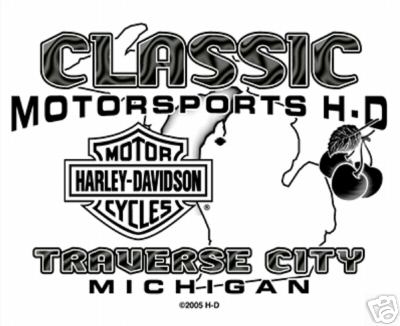 Your home for Harley-Davidson, Triumph, Kawasaki, Polaris and John Deere.
Classic Motor Sports, located in picturesque Traverse City, Michigan
has been in business for over 20 years.
Rest assured, when you buy from us, you are purchasing quality, name brand merchandise, sold by trained professionals.
Can't find an item you are looking for? Drop us a line, we'll do our best to help!