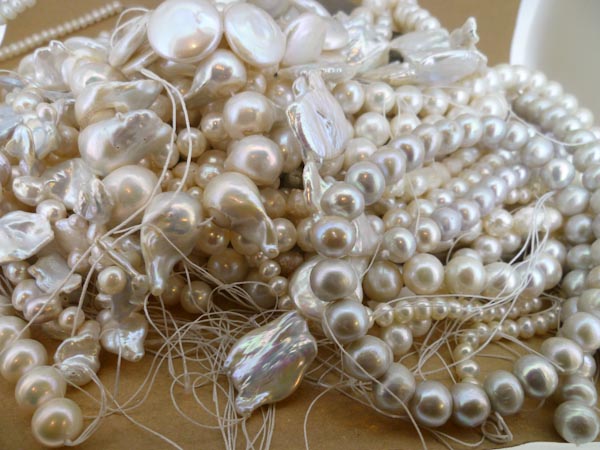 At Culross Creations, I design and make original jewellery for you, suitable for any occasion such as Wedding, Birthday, Christening, Prom, Christmas, or simply because you deserve it. I am a Jewellery designer with both a love of the classics and a desire to create the unusual. My preferred metals are sterling silver, sterling vermeil or solid gold. I work in pearls of all types (my favourite gem), in precious and semi-precious gemstones and artisan glass beads. I am happy to make bespoke pieces to order. Pearl necklaces are strung on 100% pure silk thread and double knotted for safety, unless stated otherwise in the description.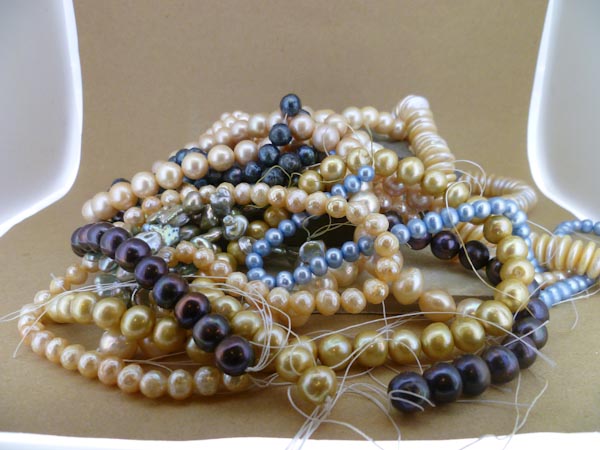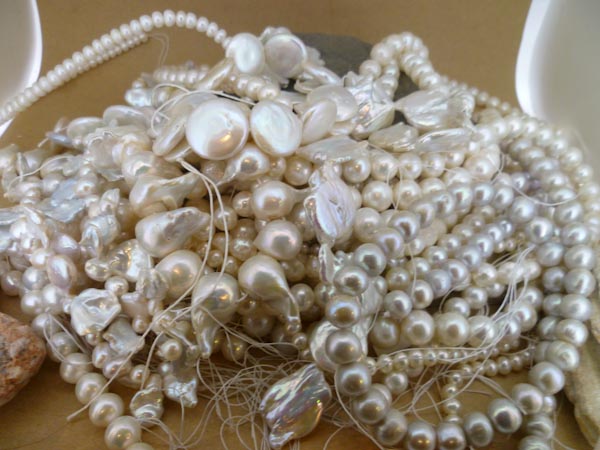 I

n addition to modern creations I also sell and restore vintage jewellery, and make pieces with uncirculated vintage components.


T

here is a 'Bridal Ideas' category, however, I love to make bridal jewellery especially for you and my bespoke service is perfect for just that. Dreams can be discussed and hopefully made into reality. My selection of real pearl and gemstone barrettes can be customised for the bride or any of the guests requiring a headpiece that is unique and unusual. Colours can be matched for the bridesmaids and simple pendants, earrings or necklaces can be made as thank you gifts for them. I offer a complete wedding jewellery service.
Our jewellery is safely stored off site and therefore is not always immediately accessible. If you have a question which involves checking the items themselves, do please be aware that there could be a slight delay in answering.
Please note that First Class Recorded delivery is not guaranteed for the next day. Royal Mail say that it is just an aim. If you need a guaranteed next day delivery service, then Special Delivery is the only option.
Recently, it felt as though Summer was leaving us and Autumn was waiting in the wings. The children went back to school and I was thinking that it will be no time at all until Christmas arrives. As if to reinforce this thought, I saw Christmas wrapping paper in W H Smith (and this is only September). If you want that special present, made just for you or for someone you love, then do please look in my shop. There are many items there, however not all are listed at any one time, so do please ask if what you would like is not there. It may already have been made, but not yet listed. The pearl strand you have always wanted may be sitting at my workshop, just waiting for you to ask me to turn it in to a necklace or bracelet. If you see something you like already in the shop, but would prefer it in a different colour, length or with different fittings, then do please ask and hopefully, I will have the items or fittings in stock to make it to order. Most items take three to five days to make, as long as the required gemstones and fittings are in stock. There are some gorgeous strands, pictured either side of here, still looking for an owner. What a perfect present for yourself or a loved one. If you want a bespoke service for a Christmas present, please keep the making and posting times in mind and order early, if you can. Please note that I always provide the same premium service, no matter how much the customer spends.