Dolly Mixed Up Designs

Maintained by:

I sell quirky jewellery so if you love to be different or maybe you are looking or an unusual gift then this is the place for you! So take a look at my funky necklaces, earrings, rings etc... and remember to add me to your favourite shops as I am always creating new designs! (✿◠‿◠)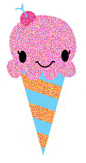 If you don't see what you want in my items for sale I can custom make something especially for you!