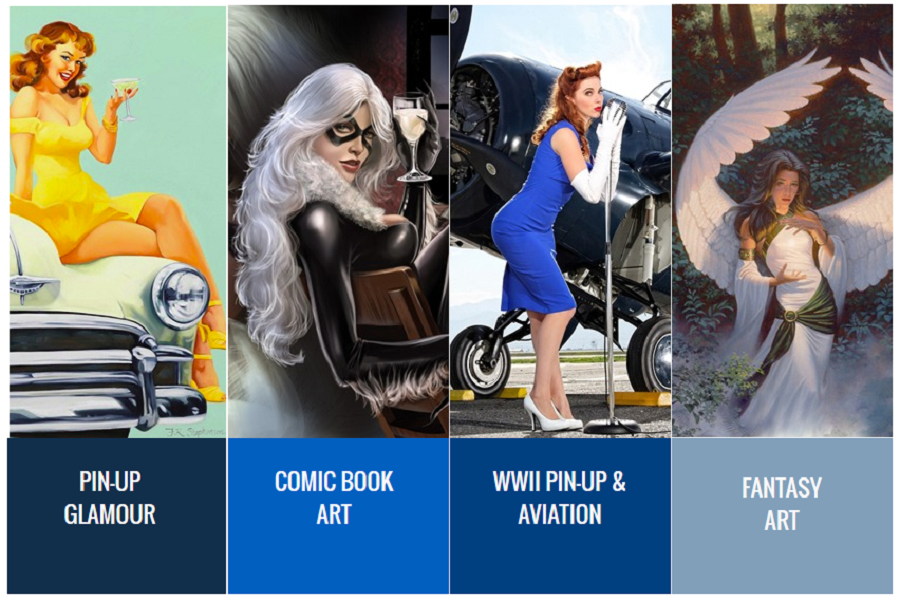 Escape Collectibles, Ltd. is an artist authorized art representative of some of the finest, most talented and well known pin-up, glamour, photographic, fantasy and comic book artists in the business today.

Our honor roll of artists includes: Joe Jusko, Dave Nestler, Greg Hildebrandt, Michael Malak, Keith Garvey, Pete Tapang, Cris Delara, Claudio Aboy, Denis Prenzel, Frans Mensink, Barbara Jensen, Victor Garduno, Lorenzo Sperlonga, Jonathon Earl Bowser.

We are also privileged to exclusively offer the hand signed art of Keith Garvey, Cris Delara and Victor Garduno.
Also exclusive to our stores, photographic artist Michael Malak, creator of the Wings of Angels Project. A project created to honor the veterans of WWII and as a tribute to pin-up and aviation of the era.

We welcome our newest pin-up, fantasy and comic book artist/illustrators to our honor roll, Adam Braun and Ed Lloyd Gragg. We look forward to offering their exceptional artwork to our faithful art collectors.

Enjoy the Escape!