Ethnic Inspired

Maintained by:

Welcome to my eBay Shop. Please add me to your list of favourite sellers and come again. Thank you for your business.
Welcome to
E
thnic
I
nspired
©
We design and produce unique hand made jewellery and crafts influenced by a blend of traditional and modern cultural trends.
Experience a visual feast of colours and materials combined for all occasions.
We hope to see you again soon but for now, enjoy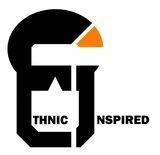 Orders are despatched Monday - Friday 9:00 am - 3:00 pm