FLAG MARKERS HOLSTER SIGN SWOOPER

Maintained by:

Welcome! We offer a wide variety of business advertising displays and accessories.Products for small businesses like retail stores,car lots, sports bars, restaurants, espresso, etc. Our signs, flags, bright neon markers and chalkboards. have questions? call toll free (866) 425-0803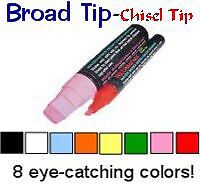 View: All Items

0

results found in

Flutter Flag + Pole

Your search returned 0 items.

Try these alternatives:

See all items in this store
Have you selected to search with title and description? If you haven't, try to use this filter and might get more results.