Fairytale Favorites

Maintained by:

Welcome to Fairytale Favorites! Where FAIRYTALES Come True!! Find a vast array of Name Brand items for all ages including HTF collectibles, toys, plush, pins, dolls & Disney novelties! We also sell fun-themed clothing, frames, mugs, hats, figurine/statues, home & bath products, holiday decor & more!

***Thank You For Shopping @ Fairytale Favorites!!***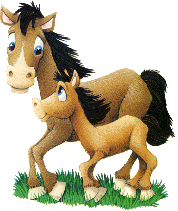 Thank you all so much for your past and present business.
We're your one-stop FUN place to shop!!!!
Shipping Charges: provided by the USPS & includes a small handling fee to help with ebay fees, packaging materials & fuel.
Shipping Times: items are shipped worldwide at least three times a week.
Delivery Confirmation: within the USA & Internationally via priority & express mail.
Payment Deadline: must reach seller within 7 days of auction end.
Payment Methods: seller accepts PayPal only for all buyers.

Your HIGH SCORES are what keep us in business!! Please leave positive feedback upon receiving your item so that we know it arrived safely & you are happy with the service we provided. This helps to keep our ebay fees down, which also helps to keep individual item costs down for the buyer. It allows us to provide great items at reasonable prices. Should you have a problem with your item, please contact us prior to leaving feedback to see if we can resolve any issues. Thank you!!

View: All Items

0

results found in

ELVIS Presley

Your search returned 0 items.

Try these alternatives:

See all items in this store
Have you selected to search with title and description? If you haven't, try to use this filter and might get more results.