Click here to view eBay's default gallery page for our store
Product News:

11/20/2016 - Black Friday and Cyber Monday are upon us and Fantasia Mining is offering the lowest prices of the year on over 100 types of rough stones from India, Asia, China, South America, and more!

We have a gigantic selection at Black Friday pricing including over 100 types of rough stones at over 50% off. Supplies are limited and we are listing only TWO of each special, so don't wait to check out the specials or the one you want might already be sold.

A few examples of these amazing deals:

3 POUNDS of Labradorite Rough
Regularly: $23.99
Black Friday Special - Only: $11.99 (less than $4.00/lb!)

3 POUNDS of Green Aventurine Rough
Regularly: $28.99
Black Friday Special - Only: $14.49 (less than $4.90/lb!)

3 POUNDS of Bloodstone Rough
Regularly: $35.99
Black Friday Special - Only: $17.99 (less than $6.00/lb!)

3 POUNDS of Rainbow Fluorite Rough
Regularly: $23.99
Black Friday Special - Only: $11.99 (less than $4.00/lb!)

3 POUNDS of Chalcopyrite Specimens
Regularly: $49.99
Black Friday Special - Only: $24.99 (less than $8.40/lb!)

3 POUNDS of Shungite Rough
Regularly: $62.99
Black Friday Special - Only: $31.49 (less than $10.50/lb!)
Click here to see all our Black Friday / Cyber Monday deals!


Now with over 1500 items in our online store!
Use the links on the left to navigate.
---
Our Newest Arrivals:
---
BACK IN STOCK!
India Colorful Rough Stone Mix
A vibrant and beautiful assortment of colors and patterns!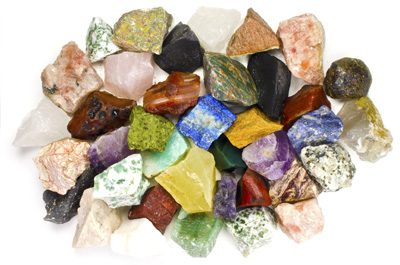 ---
Over 28 Types of Brazilian Tumbled Stones
Available in three different grades
and 7 different sizes!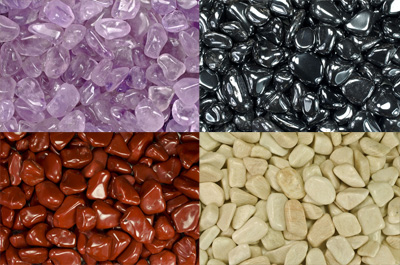 Professional Peridot Facet Rough
Large Pieces with a Beautiful Green Color!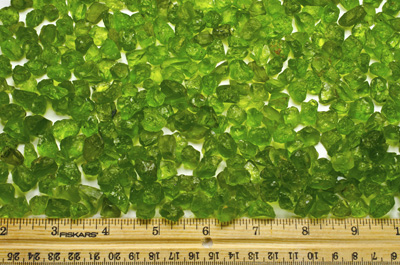 ---