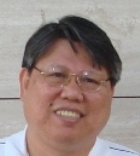 Hi, my name is Victor Lapaz.
I reside in Southern California, my phone number is (626) 294-9495, just in case you want to know if I'm a real person or just another internet scam.
You are most likely here because you want to learn how to make money in the internet, especially in today's current economic climate; not just a little, but enough to enable you to do the things you've always wanted to do. I'm sure you have heard of all the promises about other money generating systems from so many 'gurus' that guarantee riches if you follow a simple plan, and then when you sign up and buy the program, you'll find out, as usual, it was all hype.
Well, I don't like hype and I'm sure you don't either. That's why you won't see pictures of fancy new cars, huge mansions and money all over this site, instead it's just as plain as it gets.
I don't want to chase you away with empty promises. Seeing someone sitting on the hood of a fancy car or standing beside a pile of money probably will not do anything for you anyway. If you're like me, you want a real person to simply show you step-by-step, exactly what you'll have to do before you sign up with a program, so you can decide whether or not it is something you really want to invest your time into. And that's what I will do for you.
I want you to know that I am a real person who isn't out to scam you, but someone who will show you how to earn a very nice income. I'm not interested in duping you into signing in some program so I can make a quick buck. No, I don't want your money. That's not how this business works. This is a business of helping other people become financially independent.
If you are interested and want to know more infomation, then send me an email with your name and telephone number to vlapaz@allvictors.com and I'll show you how.
You can reach me anytime at (626) 294-9495, if you get my voice mail, kindly leave a message with your name and telephone number and I'll call you back as soon as I can.