Shipping is combined on all purchases.

If multiple items are purchased, please wait for an invoice with combined shipping. All purchases are mailed out within 1-2 days of receipt of payment. Paypal payments accepted.

Pay the exact shipping cost for however many items won (shipped in one package) to your zip code and just a flat (one-time) $1.95 Shipping & Handling fee. This also applies to all international shipments. If USPS rates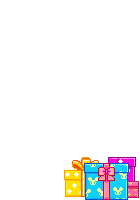 seem to run high to your zip code, I will gladly give you a comparison quote for UPS shipping.

View: All Items
0
results found in
Girls Clothing Size 5
Your search returned 0 items.
Try these alternatives:
See all items in this store
Have you selected to search with title and description? If you haven't, try to use this filter and might get more results.