Welcome to November 14, 2013
Kristin's Great Finds
Inner Circle Newsletter

Do you have people on your holiday list that you feel obligated to extend a gift to, but a gift certificate or box of chocolates isn't appropriate? Your child's teacher certainly has enough coffee mugs for a lifetime and the babysitter really deserves more than a handmade card and cookies. Consider purchasing a handmade gift that's not only beautiful, but helps many communities of families in economically depressed countries survive. The funds raised from the sale of these beautiful pieces of art help the artist and their families meet many of their daily needs.
Haitian Metal Art is created from the most unlikely materials. Artists in the village of Croix-dex-Bouquets take large steel oil drums, cut them open, draw a pattern on the metal, then begin to create art sculptures with chisels, dies, and large hammers. "Clang! Clang!", is the musical sound that can be heard as the artist smoothes out the steel's rough edges, beats out complex convex and concave shapes, and creates a piece uniquely their own.
The Haitian Metal Art is wonderful as a focal point both inside and out. Most pieces are coated with a glossy varnish that will last for years indoors and will obtain a beautiful patina when left outdoors.

A fun Christmas piece is the Hanging Spiral Tree. Hang this metal tree outdoors and watch it spin and play in the wind. At 30" long and 14" wide it is perfect for the garden or your home.
Everyone loves the sun and we have a nice selection of Metal Sun designs for you to give or keep. We have single large 23" Sun designs or sets of smaller 12" ones that you could give together or separate and give individually. There is so much detail in each one that you know the artist just loves creating these designs.
Do you have a large wall that you have been looking for a piece of art for? Consider a large Serenity Tree or the Owls sculpture. Again, the detail is fantastic and the birds are beautiful against the full, round tree leaves.
The artists don't just make wall art. They also make gorgeous metal Candle Holders and Candle Plates that can also be used to hold a wine bottle to catch any drips. The designs they have hammered and chiseled into these pieces are just as intricate as the larger wall pieces, just in miniature.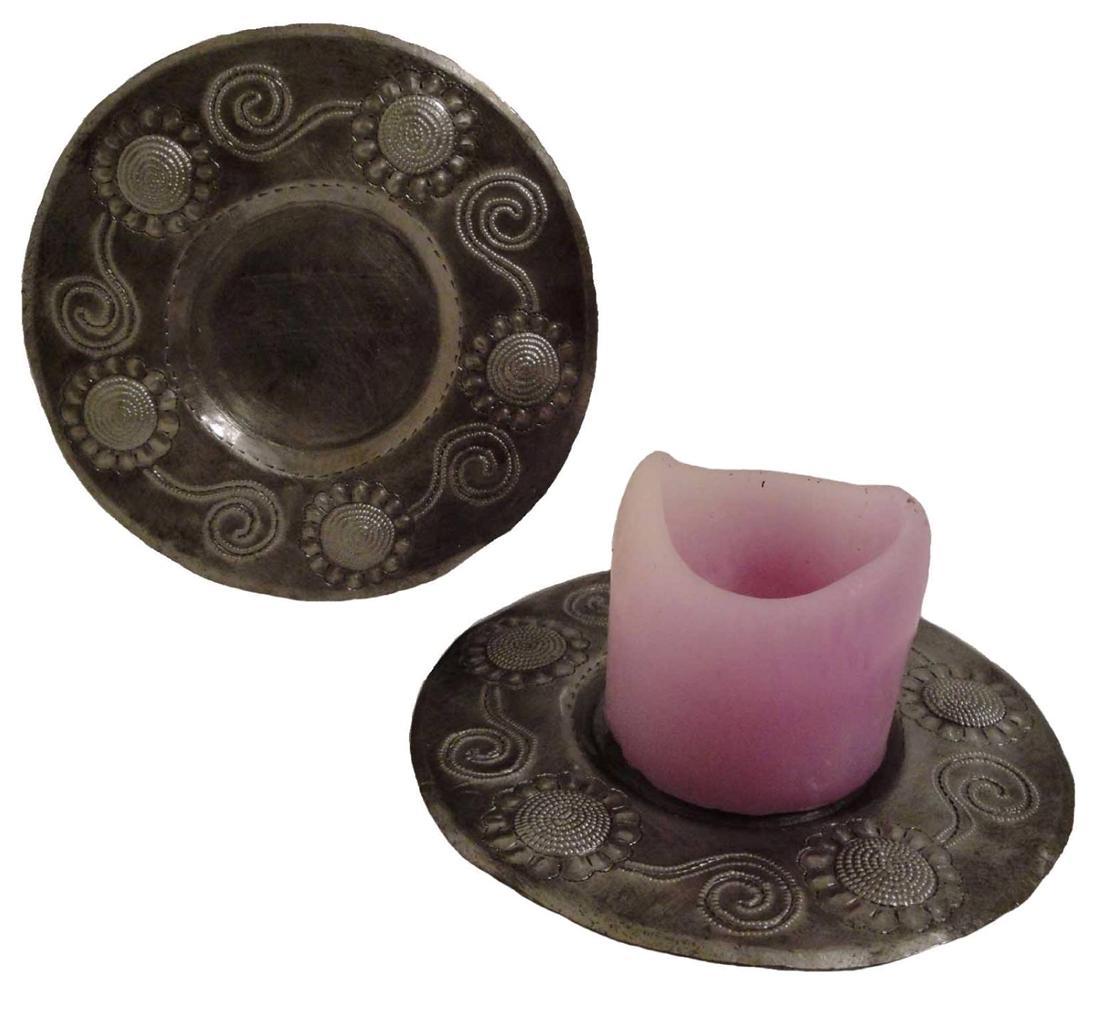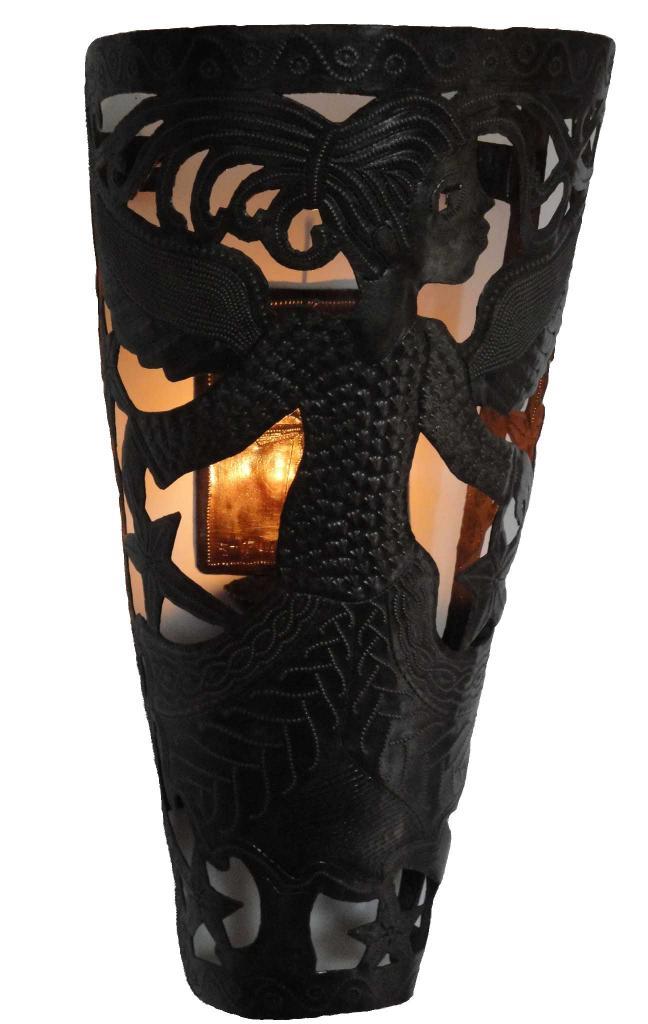 The smaller pieces that we have like the Crosses, Animals, Fish, Birds, and Insects all lend themselves well to being placed on the wall together, on stakes in flower pots, or even as memorial markers in the garden. There are so many choices you will have fun trying to find the one you like the most.



The company Beyond Borders is a member of the Fair Trade Federation. They work to create opportunities so that the craftsmen and artisans they work with have viable economic options to meet their own needs. By bringing the Haitian Metal Art to American, Beyond Borders gives the artists a larger audience to purchase their wares than they would have on their own. Beyond Borders' choices in purchasing and production are made with concern not only for the well being of the environment, but also the well being of the people. They engage in trading practices that honor the value of labor and dignity of all people.
With so many styles and designs to choose from, you are going to be delighted with the selection of Haitian Metal Art available.