Welcome to
June 25, 2014
Kristin's Great Finds
Inner Circle Newsletter
Throw a Birthday Party for Your Child without Breaking the Bank

Children enjoy their birthday parties almost as much as Christmas. They love to be the center of attention, play games, get presents, have a special cake just for them, and dress in a special birthday outfit that everyone loves. Therefore, when you throw a children's birthday party you want to make it memorable, but you don't want to break the bank while doing so.
While many people take their child on an outing for their birthday party at popular places such as the zoo or kid's restaurants, the best way to save money on the party, and still make it very memorable, is to throw the party at home where you can dress up your child and your house, and make it into a special birthday party venue just for them. Often times a child will feel even more special at home because the focus is not on the venue but rather on their party and everything that goes along with it.
How To Dress Your Child
Whether you have a boy or a girl, choosing a cute outfit and accessories is important. A special birthday outfit helps them to stand out from the rest of the children, as well as feel as though it is a very important day for them. Make sure it is an outfit that they wouldn't wear every day so that it really holds a special 'birthday' meaning for them.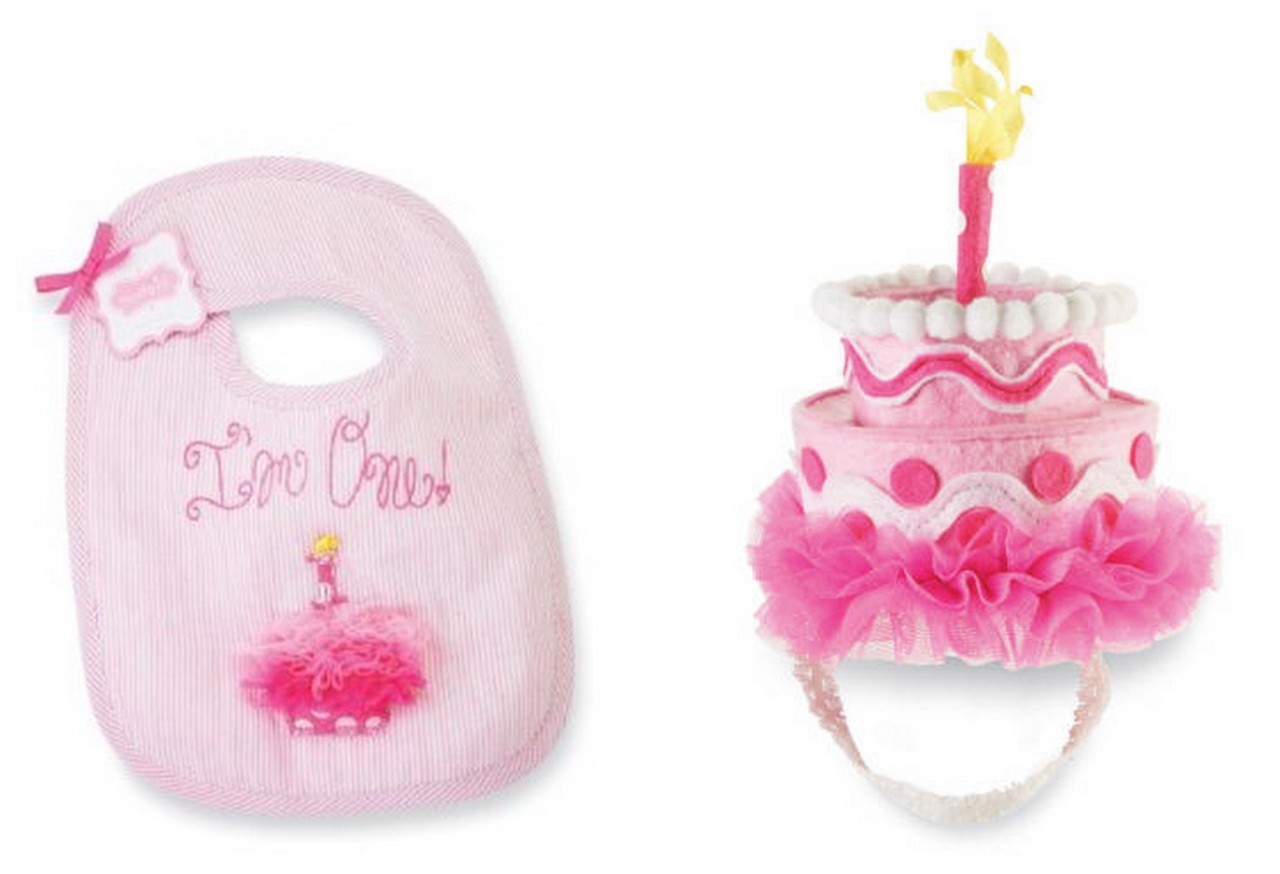 For example, a girl will love to be dressed in pink and to represent her girly side. Mud Pie has a bunch of cute, reasonably priced outfits for different ages, including Tutu sets that for the first, second, and third birthday party. Accessorize with a Pink Felt Cake Headband, and you will have a little girl ready to feel very special as everyone dotes over her cuteness.
The birthday boy will be so handsome in his special birthday suspender shorts set with a tie that announces how old he is today. Add a matching birthday hat and he's sure to feel like a king.
Decor Both You and Your Child Will Love
Decor is what really makes a party stand out from any other day. Banners, special serving trays, and balloons are the staple of any children's birthday party. When you shop at places like Mud Pie, you can find a deal on some really great birthday decor.
We all remember how an ordinary room can look like a completely different place to our young eyes when it is decorated. If you want to really get your child excited for their birthday party, put up the decorations the night before, after they go to sleep, so that they can wake up in the morning and get right into the birthday groove with a magically new decorated home.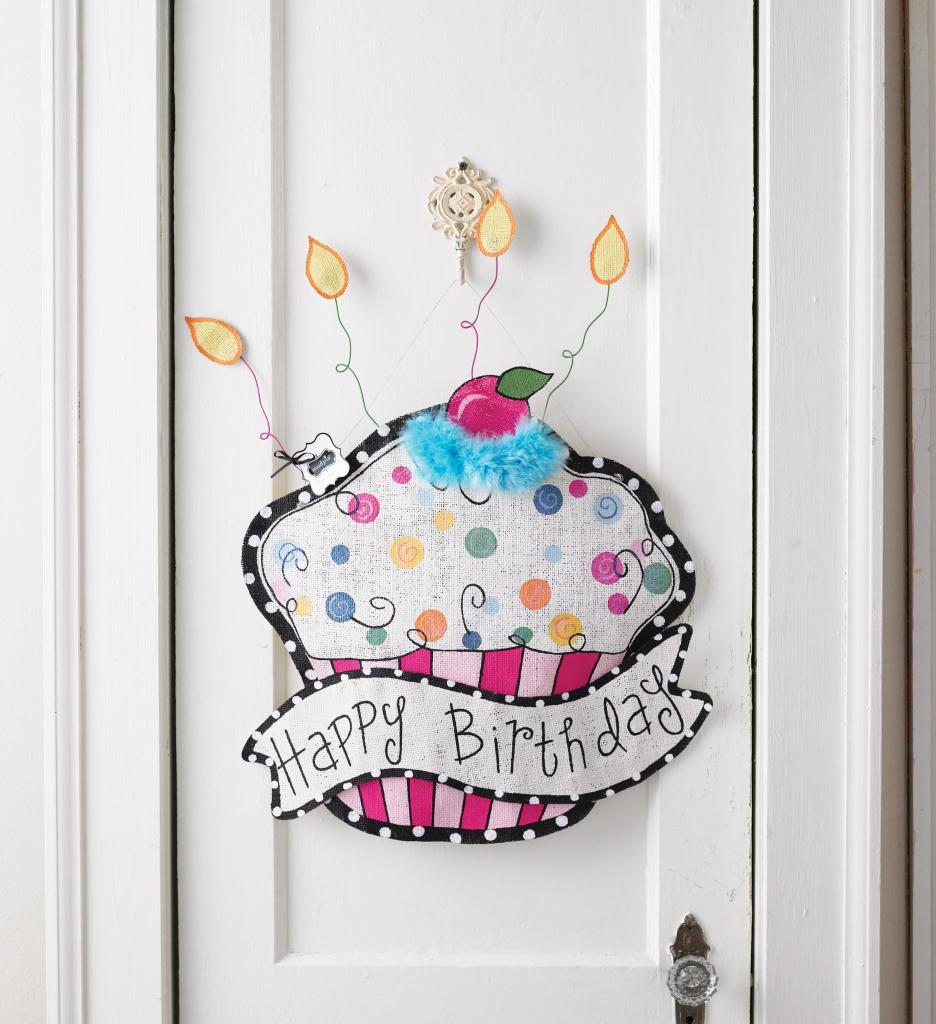 For instance, you can hang on 21"x27" cupcake-styled door hanger from Mud Pie that says 'Happy Birthday' on your child's door to give them a fun surprise as they wake up in the morning. They also sell a banner that says 'Party', which can be hung in the area where the party is going to take place, just to make it feel more special than normal.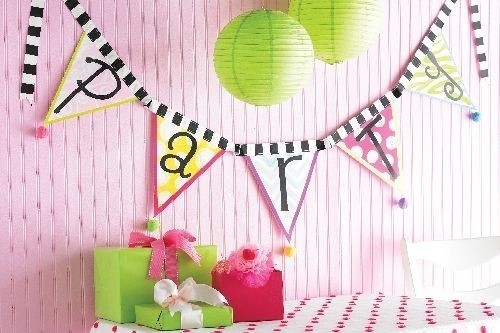 Serving food on decorated plates and serving trays not only carries the theme of a birthday party with decor of candles, cakes or special sayings, but because they are usually brightly colored they add a lot of fun to the party as well.
One Thought About Making Your Child's Birthday Party More Memorable
After all the birthday balloons deflate and all the birthday party decorations have been taken down, the excitement from your child's birthday party will start to fade. Even presents don't carry the meaning of the birthday party after it is all said and done.
One way to make the party live on in your child's mind is to create a sort of autograph book that everyone who attends can sign. Your child will love looking at for a long time to come, and it will bring back memories of the party as he or she does. Consider getting an autograph frame. Guests can sign the frame, and a picture of the birthday boy or girl can be put inside with those guests to really help them relive their birthday moments.
In the end, staying home will help you save money on the birthday party and make it more memorable at the same time. Make sure you shop Kristin's Great Finds for outfits that make your child stand out, decor that screams 'Happy Birthday!', and create precious memories of your child's birthday each year.