I want to share this beautiful picture. While taking a picture of a necklace I created for Our Lady of Victory this image appeared on all of the pictures I took of the necklace. The image glowing resembles the pocket statue inside the watch of Our Lady of Victory.
This picture is a testimony of Our Faith and how Our Lord and Our Blessed Mother are always present in our lives .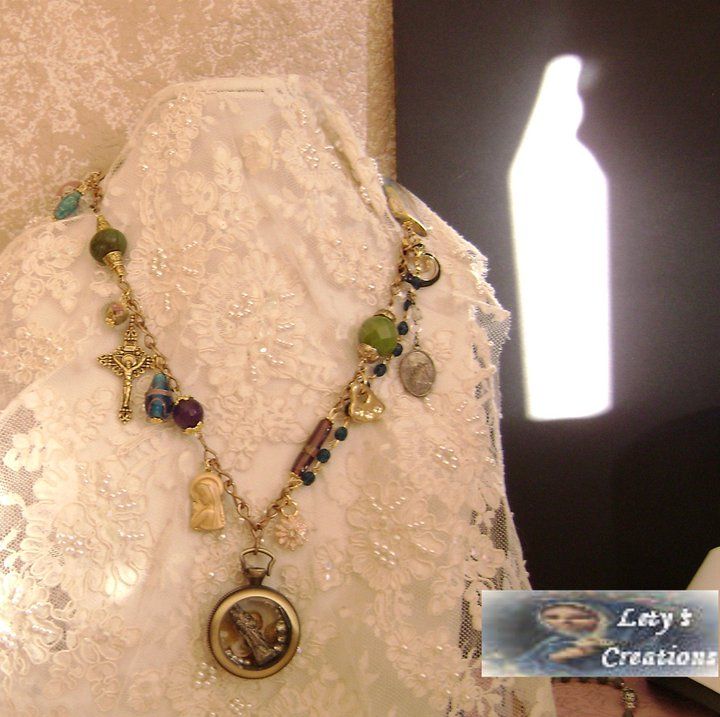 If you want to see a larger picture of this picture, click on this link: About Me
If you want to read on some of my experiences and see more pictures go to link below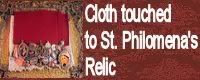 To Visit My Blog Click Banner Below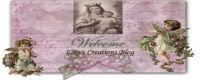 I want to thank you for visiting my store and I greatly appreciate your business. I love creating my bracelets to express your faith and devotion and I strive to give excellent customer service and I believe everyone deserves the best service. If for any reason, you are not completely satisfied with your purchase or there is a problem upon arrival, please contact me immediately and I will try my best to correct the problem for your complete satisfaction. Hope you enjoy your visit.
I'm offering FREE shipping on additional items purchased from my store paid in same invoice. If invoice does not show shipping discount on additional items, just email me via ebay when ready to pay so I can adjust your invoice.
I only ship on weekdays, therefore, if your payment is received on Friday, next shipping day will be until Monday.
Thank you
Sign up for my email newsletters by adding my eBay Store to your Favorites