Lety s Creations

Maintained by:

Thank you for visiting Lety's Creations where you will find heavenly creations. I offer Handcrafted Catholic Jewelry. I create this jewelry to honor Our Lord, Our Blessed Mother, Saints and angels and also to be a statement of faith.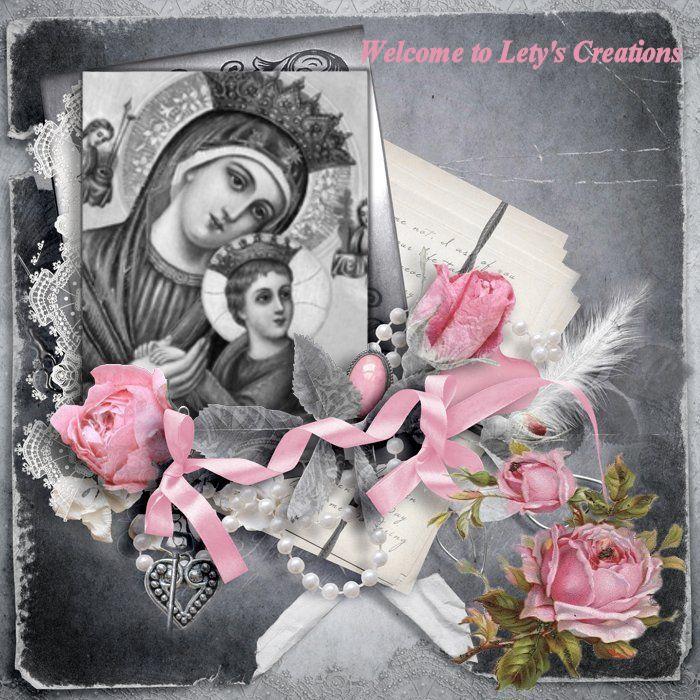 Thank you for visiting Lety's Creations, where you will find one of a kind handmade Catholic jewelry.
 
Each one of my creations is created with inspiration, love, devotion and prayer (If you want a specific prayer to be made for a piece, just message me or add it to the note section)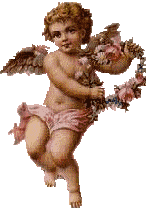 Below you will find my Creations
You will receive one bracelet similar to pictured above, either Our Lady of Guadalupe or St. Benedict (style or color may vary) in the purchase of two items or more paid in the same invoice. 
I want to share this beautiful picture. While taking a picture of a necklace I created for Our Lady of Victory this image appeared on all of the pictures I took of the necklace. The image glowing resembles the pocket statue inside the watch of Our Lady of Victory.

This picture is a testimony of Our Faith and how Our Lord and Our Blessed Mother are always present in our lives.

Relics to Touch Jewelry Throughout the time I have been creating my religious jewelry I have had the privilege to have met some wonderful Spiritual people that in turn have been blessed of obtaining very Sacred 3rd Class Relics that they wanted to share with me so I will be able to touch my jewelry to these special Sacred Relics with no intention of financial gain, only to bless others. These relics include Relic touched to the Holy Sudarium Shroud of Oviedo, in Spain, 3rd Class Relic of Our Lady of Consolation,Rose petals touched to St. Therese's body, a prayer card relic with feathers from St. Padre Pio's pillows, Relic piece which is part of St. Padre Pio's garment, pieces of cloths touched to 3rd. Class relics of the following Saints; St. Mary Magdalene, St. Ann, St. Francis of Assisi, St. Therese, St. Gemma Galdani, and Blessed Francis Xavier Seelos. A special piece of cloth by Lidia, she is the coordinator for Misión Por el Amor de Dios en Todo el Mundo "For the Love of God Worldwide", a very special lady in Mexico that has been spreading the devotion to St. Philomena and also sent me a piece of cloth touched to a First Class relic of St. Philomena. 3rd Class relics of St. Elizabeth Ann Seton, St. Martin de Porres, St. Gemma Galganni. Holy Water from the Jordan River, Olive Leafs from Bethlehem olive trees and Holy Soil from Bethlehem. I was blessed once again by receiving a package from a very special lady, Vivi, from France, a special package containing many blessed medals, including from Our Lady of Miraculous Medal direct from Rue du Bac Chapel, Paris, Padre Pio's and Archangel Michaël's direct from Italy, St. Thérèse's direct from Lisieux and from Basilica Pontificia San Nicola and other special pieces of devotionals. Including a 3rd class relic, a silk touched the bones of the Saint, from St. Margaret Mary Alacoque. Also included very special Blessed medals of Jesus' Holy Tunic from Argenteuil and a special card with a picture of Jesus' Holy Tunic, " Christ's Tunic is the piece of clothing worn by Jesus during the last hours preceding his death. It was also worn during the Last Supper, the agony of Gethsemane, the arrest at the Mount of Olives, the appearance before the Sanhedrin and before Pilate and finally during the path to Calvary. Weaved in one piece from top to bottom, Christ's Tunic is seamless. The Tunic collected the blood from his wounds during Christ's Road to Calvary. Early Christian communities considered it as a relic of great importance and it was kept in the Orient for several centuries" The tunic was on exhibition at the Basilica of Argenteuil​

 

7

results found in

all categories

View as:

Gallery

Sort by:

Best Match