MUSE studio and design

Maintained by:

Great deals on vintage clothing, shoes, purses & jewelry. We specialize in youth cult, Indie fashion,unique & impeccable pieces from the 50's 60's, 70's & 80's. We are an eco- responsible green business!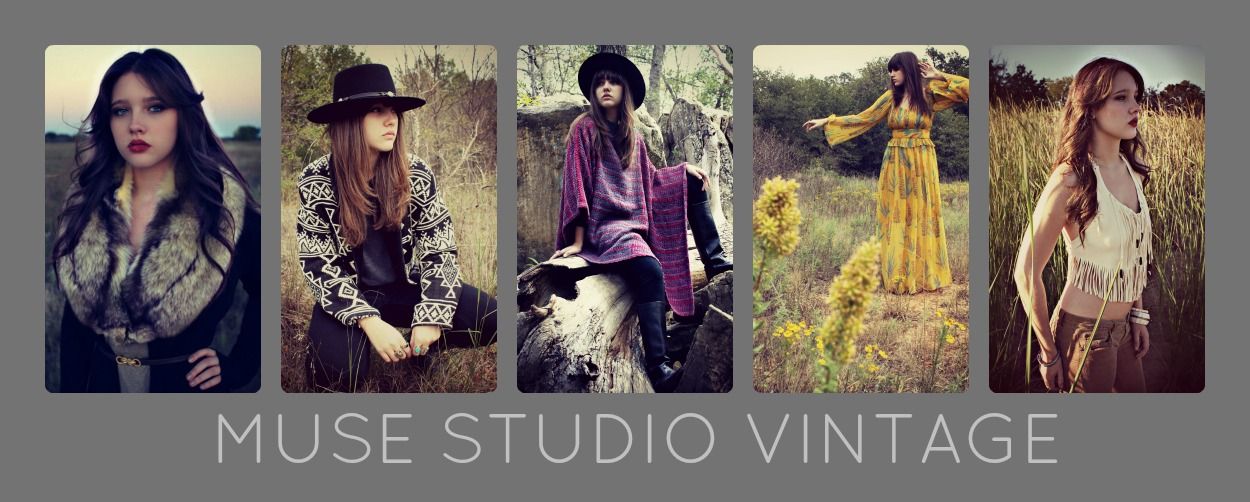 **************** Find us on FACEBOOK, INSTAGRAM& TUMBLR for the LATEST NEWS & DISCOUNTS!