<-Go From This To This->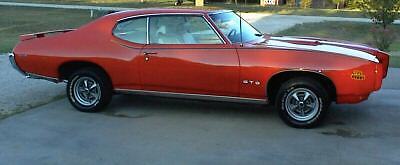 The car you see in the picture is a genuine and rare 1969 Pontiac GTO "Judge" that my son and I restored. Restore your car using my quality auto parts. I have NORS and NORS new old parts old parts for automobiles from 1915 thru 1995. Most of my inventory is 1930's thru 1950's. I have a wide variety of parts for all makes and models of cars, trucks and buses. I have some parts for tractors. I also carry a inventory of trailer lights, reflectors and truck mirrows. If you have 1969 thru 1972 GTO parts or Mopar parts for 1969 thru 1974 Roadrunner, GTX, Cuda and Superbee parts send me an email.
View: All Items

Your search returned 0 items.

Try these alternatives:

See all items in this store
Have you selected to search with title and description? If you haven't, try to use this filter and might get more results.