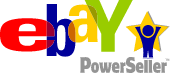 Just like you, we are pet lovers. Pets show you unconditional love - return that love by pampering your pet with some of the best products on the market. As lifelong pet owners, we want to share products we feel would be beneficial to you and your pets.
We sell only new quality pet products including Essential Pet, PetSafe, SportDog, Innotek, Drinkwell, K & H Manufacturing, Doggie Dooley, UgoDog, SmartCat, DogTek, Kittywalk, WizDog, Omega Paw etc.
Remember - your pet's happiness is our number one concern!
Be sure to check out our extensive inventory of items including Underground Radio Fences, Bark Collars, Dog Trainers, Pet Fountains & Feeders, Dog Trainers, Dog Trackers, Pet Strollers, Cat Scratching Posts, Cat Climbers, Litterboxes, Pet Beds, Pet Heated Beds, Pet Treats, Pet Toys - in short - all your pet needs!
If there is something you want that we do not currently have - let us know and we will do our best to find it for you - at the best possible price!