Here ay MyT Giftware we aim to ship your item within 2 Business Days of cleared funds.

Postage discounts are available and are automatically applied during checkout on multiple purchases.

We try to keep our postage costs as low as possible.

PLEASE NOTE all packaging materials are included in the price.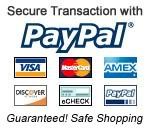 All purchased items will be sent to the PayPal address supplied during checkout.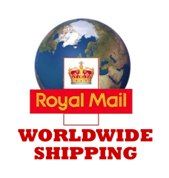 Worldwide Delivery now available on most listings.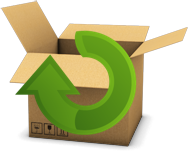 Here at MyT Giftware we're committed to selling high-quality products we hope you'll enjoy using but we also know that, for one reason or another, there may be a time when you need to exchange or return something you've bought. Please make sure that you check your items carefully before they are used or installed.

We want to ensure you are always happy when shopping with us. To ensure this, we offer an "absolute satisfaction" guarantee where you can return any unopened item within 14 days and a full refund will be issued on receipt. Regrettably, we are unable to refund the cost of returning the item.

Faulty or Damaged Goods can be returned for a full refund or exchange and the cost of 2nd Class return of post will be refunded. Please ensure you obtain proof of posting if returning items that are faulty.


View: All Items
0
results found in
GEOCACHING
Your search returned 0 items.
Try these alternatives:
See all items in this store
Have you selected to search with title and description? If you haven't, try to use this filter and might get more results.