Warranty
$9,950.00

Used Cars Knoxville, TN | National Auto Warehouse
---
Alcoa, Athens, Benton, Blaine, Bloomingdale, Blountville, Bluff City, Bristol, Calhoun, Caryville, Charleston, Chattanooga, Church Hill, Cleveland, Clinton, Cookeville, Crossville, Dandridge, Elizabethton, Englewood, Etowah, Fall Branch, Farragut, Gatlinburg, Georgetown, Greenville, Halls, Harrison, Jacksboro, Jefferson City, Johnson City, Jonesborough, Kingsport, Kingston, La Follette, Lake City, Lenoir City, Loudon, Madisonville, Maryville, Mascot, Maynardville, McMinnville, Midway, Morristown, Mt Carmel, New Market, Newport, Oak Grove, Oak Ridge, Ocoee, Oliver Springs, Oneida, Pigeon Forge, Pine Crest, Plainview, Powell, Rogersville, Rutledge, Sevierville, Seymour, Sneedville, Surgoinsville, Sweetwater, Tazewell, Townsend, Tri-City, Walnut Hill, Watauga.
---
Dealer |

Used Cars and Trucks Knoxville, TN
---

Well informed buyers are our customers. Our internet exposure allows us to match the right customer to each vehicle.
---
Welcome to National Auto Warehouse
National Auto Warehouse (NAW) was founded in 2005. NAW is a family owned and operated independent pre-owned vehicle dealership. Ever since opening the doors, our mission has been to provide our customers with top quality vehicle brands and sell them at a reasonable price.
We list our vehicles for sale on several web-sites, providing detailed descriptions with plenty of photographs. We sell locally, out-of-state and internationally. We offer nationwide door-to-door transport, free local shuttle service from McGhee Tyson Airport and access to local Budget, Enterprise and National rental car companies.
Our reputation, technical knowledge and experience in specialty markets, such as Diesels and Hybrids have led us to expand and provide everyday automotive repair services. We service all European & Asian vehicles. We also specialize in servicing domestic and foreign Diesel cars and trucks.
---
Pre-Owned Sales Department
Let us serve you by finding a reliable and safe vehicle. From A to Z, we've got you covered. Our entire inventory of vehicles have been professionally inspected and serviced. Need a Carfax? No problem, as a Carfax Advantage Dealer, each and every vehicle comes with a FREE vehicle history report. Warranty? every vehicle we sell, comes with a limited warranty. Can't find what you're looking for in our inventory? Give the Sales Team a call, we're excited to hear from you and appreciate the opportunity to earn your business.
Local: (865) 245-4524
Toll-Free: (800) 971-7492
Email: sales@nationalautowarehouse.com
---
Service / Parts Department
National Auto Warehouse's Service Department's mission is to provide you with FREE estimates on any service to keep your car optimized for the best performance and regular routine maintenance. Whether you need an oil change, new tires, tune-up, brakes or any other services, we provide a FREE inspection and FREE estimates on any repair(s).
National Auto Warehouse will beat any franchise dealership's written estimate by at least 20% (tires are excluded).
Own a Hybrid? We service all Hybrid makes and models.
Need parts? We have alternative options to help you find the accessories and/or parts you are looking for at a fraction of the cost the dealerships want you to pay.
Our Service Department's commitment is to provide you with superior service. To schedule an appointment or for general information, please call us at your convenience.
Local: (865) 238-0674
Be sure to add me to your favorites list!
---
---
Money-Back-Guarantee
---
Contact Our Sales Team
Tol Free: (800) 971-7492
Local: (865) 245-4524

---
---
Free Shuttle
we can pick you up from the following Knoxville, Tennessee locations
Provided below are links to each company's respective website
---
---
Nationwide Door-to-Door Transport
Please include: Your name & zip code as well as the vehicle stock # or VIN
---
Please include: Your vehicle's VIN, mileage, year, make, model, color & its condition
---
Vehicle Finder

Our Vehicle Notification System will automatically inform you via email when we list new inventory that fits your criteria. So whether you are a previous customer looking to upgrade, or one of our long list of dealers / brokers / leasing agents hunting that perfect used vehicle for your customer - there is simply no better way to stay in-the-know!
---
Pre-Owned Dealership | Knoxville, TN
---
eBay My World: national_auto_warehouse



Member since: May-14-02
Location: Knoxville, Tennessee | United States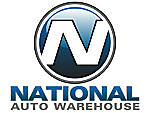 We specialize in a variety of hard-to-find makes and models including; Luxury sedans, sport cars, family wagons, SUVs, trucks, AWD & 4WD vehicles as well as Diesel cars, trucks & SUVs
Check out my other items!
Sign up for my email newsletters by adding my eBay Store to your Favorites
---
Audi | BMW | Chevrolet | Ford | Honda | Land Rover | Lexus | Mazda | Nissan | Mercedes-Benz | Subaru | Toyota | Volkswagen | Volvo

National Auto Warehouse | 11060 Terrapin Station Lane Knoxville, TN 37932
Used Cars Knoxville TN National Auto Warehouse provides a large selection of Used Cars and Trucks for sale. We also offer Auto Repair Services