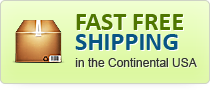 We offer a variety of merchandise: Lord of the Rings swords, Sting, Frodo, Glamdring, rc toys, hp computers and laptops, pda , lexmark printers and ink and collectibles! www.netdirectbargains.com

Terms and Conditions
Payment and shipment terms may vary on individual items.

Payment methods
Pay Pal 
Money Order/Cashiers Check

Store ship-to locations
the United States, Canada, Europe
Your item will ship 24 to 48 hours from date of payment. International, Hawaii and Alaska buyers pay additional shipping fees.
Shipping & Handling
Buyer Pays Shipping.
Sales tax
Sales Tax not specified by the seller.

Customer service & return policy
Return: Price of item less 20% restocking fee. Shipping charges are not refundable.