Old Vogue San Francisco

Maintained by:

We are a vintage clothing store celebrating our 29th year at 1412 Grant Ave., in San Francisco. Our telephone number is (415)392-1522. We specialize in wearable, high quality, yet reasonably priced vintage clothing. Voted by GQ Magazine as one of the 25 Best Vintage Clothing Stores in America.
We specialize in men's vintage clothing. We carry vintage Hawaiian shirts, hundreds of used 501 Levi's, vintage Big E and indigo Levi jackets, Pendletons, vintage hats, cashmere coats and sweaters, men's sport coats, suits, shirts and much more. Our store is located in the North Beach neighborhood of San Francisco, home to some of the best restaurants and coffee houses in the U.S. Come and visit us, our address is Old Vogue, 1412 Grant Ave., San Francisco, CA 94121. Telephone number is (415) 392-1522. Hours 11 AM to 6 PM daily. Fridays and Saturdays we're open until 10 PM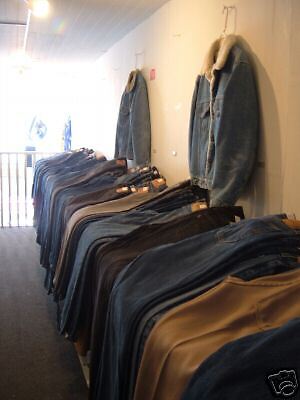 View: All Items

0

results found in

all categories

Your search returned 0 items.

This Store currently has 0 listings. You can come back later or check other Stores.