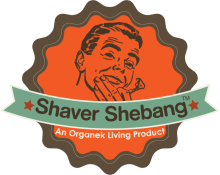 The Home of Shaver Shebang
Organek Living provides top quality products that cost much less than the name brands and unlike the name brands, they are made in the USA!

And let's not forget the environment. All of our products are also much more environmentally friendly because we use only natural and sustainable ingredients and less plastic.