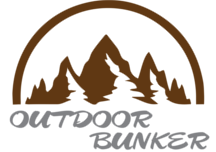 We Are Your Outdoor, Sporting, and Hunting Experts!
We keep you geared!
Camping, Fishing, Hiking, Hunting. What more can you ask for? With the growth in popularity of these outdoor activities, technology has changed to assist us in helping you with these activities more than ever before; at the same time keeping you up to date with new products and advantages.
But technology alone isn't enough. Some companies are content to just sell you the equipment and close the order. OutdoorBunker will help you by offering you cutting-edge products, knowledgeable experts and world-class service.