Payment Policy
Ebay will send you a "You won item" email. If you only want the one item, then simply click the pay now button and proceed. If you want to shop for more items and receive combo shipping, simply email me and let me know. Then I will wait until I get another email from you telling me you are done. I will then send you a combo invoice with corrected shipping charges from which you can then pay. Don't make any payment until you receive your requested combo invoice. You MUST pay on one invoice to qualify. The invoice for multiple items that Ebay sends is usually wrong except when it's more of the same item only.
Payment must be made no later than 7 days after auction ends or a dispute is filed.
I will ship usually within 24 hours of receiving payment except for week ends (Pay Pal echecks take 4 days to clear. International echecks up to 2 weeks. I ship as soon as they clear.), but this will vary occasionally when I have to travel and do my concerts.
For domestic orders I will send you a tracking number. I ship 1st class mail for items under 13 ounces and priority for those that are over 13 ounces. You should get your item within a week or there about, but on very rare occasions I have seen USPS take up to 3 weeks to deliver, but please don't hold me responsible for these delays since I have no control over USPS (lol!). PLEASE be patient. All I can do is assure you that I ship quickly. The rest is in the hands of USPS.
** Ebay now does not allow the insurance option and holds the seller liable. This has caused me to have to raise shipping a little since I now have to assure delivery. Not necessarily a bad thing, but that explains the slight increase in postage and hanlding. **
** International orders are Pay Pal only. Checks or Money Orders are returned! **
Good luck with the bidding and buying!!


Combo Shipping and Handling Policy
I will combine S & H on multiple items bought within 5 days, but there is a handling charge (included) on each item due to the time and packaging materials needed to get them mailed, in addition to gas to and from the post office and of course since all my items are new I have to cover what it cost to get them to me. Otherwise we can't stay in business very long. Please understand there's more cost involved than just the cost of the "stamp" since we sell no used stuff. The way our Combo S & H works is this:
* The item with the highest S & H is charged the full S & H price, then add $4 for each additional G scale item, $3 each for O scale items and $2 each for N and HO items. This is generally true. There are exceptions such as semi's in a given scale etc. It depends on the size and weight of the item
If my shipping and handling charges are not understood or agreeable, I can understand that you might not want to order, but thank you for shopping with me anyway! But if you want great service and new items, we're here to get it done for you.
*Some items are too large or heavy to combo ship, but that's usually denoted in it's listing.
Please make sure Shipping and Handling is figured correctly (email me if there is any doubt) as it will delay shipment if we have to wait for a correction, not to mention the hastle we'll have to go through to collect and pay the balance due (another trip to paypal for both of us before shipment can be made)! Also, Pay Pal charges a transaction fee for each payment, so a combo shipment has to be paid on one invoice in order to receive combo shipping.
International Shipping:
You will have to email me for your rates on international shipping.
Generally I charge the cost of the "stamp", which can vary widely depending on where you live, plus handling charges as stated above according to scale ($5 minimum handling charge) because I have to actually go to the post office to mail it, so this covers the extra time as well as packaging costs involved as well as what it cost to get the items mailed to me since all my items are new. I hope you understand, but if not, please don't order and then be mad with me. I wish they would just let us print and mail to everyone from the store, but they don't. (US orders allow me to print postage and mail from my store. International orders don't allow this.) Please email me of your intentions or wishes and let's discuss combo shipping before you order so there's no surprises for either of us. Some items are too large or heavy to combo ship, but that's usually denoted in it's listing.
Depending on your country's policy, there may be an import tax levied on your item when you receive it. Since I can't possibly know every country's policy, that will be between you and your country. I can't mark it as a gift because I don't want to risk getting either one of us in trouble so please don't request this. Thanks for understanding!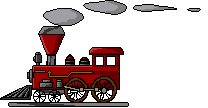 Thanks!