RedBarnEstates

Maintained by:

Red Barn Estates refinishes antique furniture ~ Shabby Chic, Paris Apartment, French Country, Victorian era, Painted Antique Bedroom Furniture, Mantle Mirrors, Painted Dressers, Vanities, Nightstands, Tables, Chandeliers, Lamps, Mirrors & sells Art, Architectural Salvage, Statues & Garden Decor.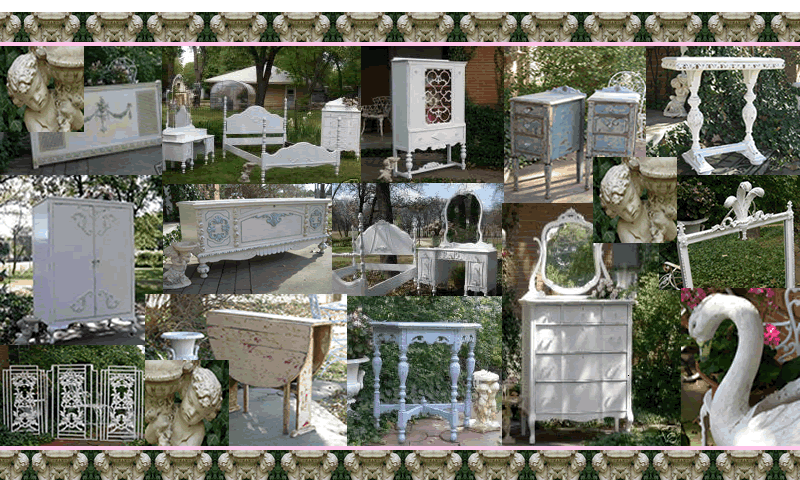 Welcome to our shabby shop! Red Barn Estates is Jay and Camille's passion. We are a husband and wife team offering one-of-a-kind shabby chic items for the home and garden. We specialize in refinished, as well as, old chippy painted antique furniture including dressers, nightstands, beds, tables, buffets, cabinets, mirrors and other delicious treasures that add romance to your daily living! Please buy with 100% confidence ~ see our feedback. We promise to make your buying experience a distinct pleasure from start to finish. Enjoy your visit and stop back often!! Thank you.
View: All Items

0

results found in

Architectural

Your search returned 0 items.

Try these alternatives:

See all items in this store
Have you selected to search with title and description? If you haven't, try to use this filter and might get more results.