font-size: large; } .style6 { font-size: x-large; }

Hi, Fellow Ebayers

Happy Thanksgiving

Welcome to the very latest of our Store/"ME" page. Go visit my
My wife and I have been on the hunt, not for turkeys though. Hunting for bargains you see. We found quite a few. We have found so many bargains. We're on a selling binge!!! You will find a large variety of items for sale and a majority are BRAND NEW and more than 50% off retail!!

Anyways, If you see something you want to buy it now. You never know what you might miss. We do not sell anything that is not authentic. ( ie. Abercrombie, L.L Bean, Gap, Polo Ralph Lauren, etc ) We take our reputation very seriously. Everything we find and sell is authentic.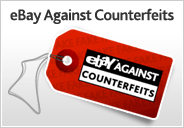 And ship fast.........Yes we do!!!!!!!! There goes another truck now!!!!!





And don't forget to.........