Pictured above is the actual date & mintmark on our "Sm/Lg Date" 1960-D/D Doubled Die Obverse # 1 (FS-025.5) Lincoln Cent in Brilliant Uncirculated condition.
We currently have this beauty for sale in our store. Click anywhere on the following link to check it out:
http://www.ebay.com/itm/BU-1960-D-D-Sm-Lg-Date-FS-101-025-5-DDO-1-RPM-100-same-coin-/222396112885?hash=item33c7d75ff5
The scan below shows a 1985 $1 Federal Reserve Note with "MISSING OVERPRINT" certified by PCGS in Superb Gem New 67PPQ condition.
This beauty is currently available in our store as a "BUY IT NOW" item. Click anywhere on the link below to check it out:
http://www.ebay.com/itm/MISSING-OVERPRINT-PCGS-67PPQ-1985-1-Federal-Reserve-Note-Superb-Gem-New-/222342801908?hash=item33c4a9e9f4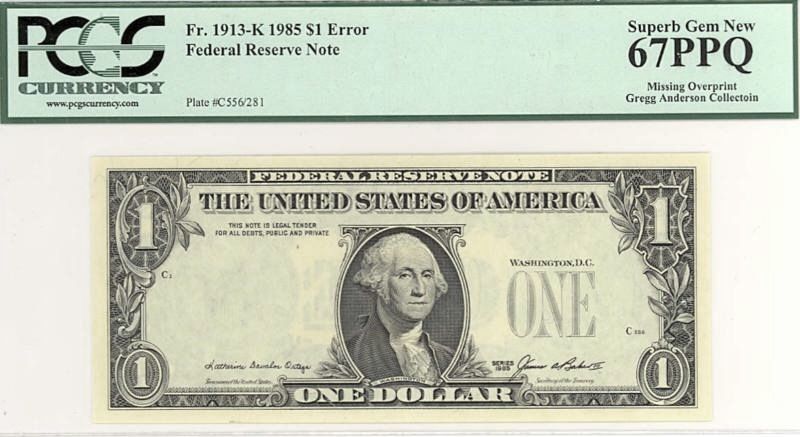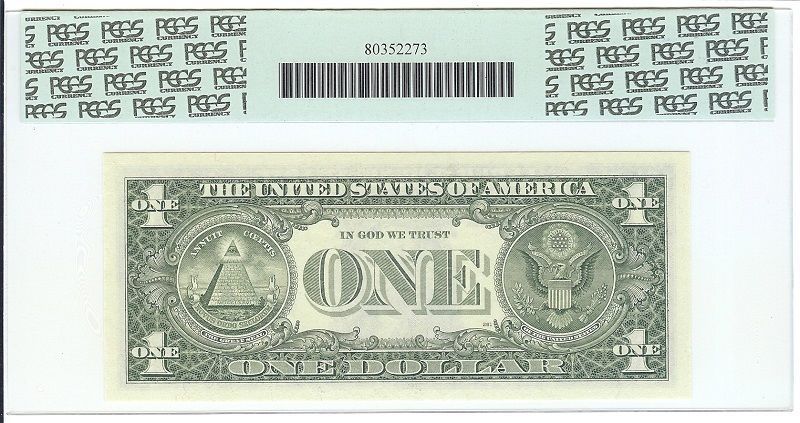 PayPal is our preferred method of payment, but if you do not have a PayPal account or don't use credit cards, we also accept checks or money orders.
Reasonable "BEST OFFERS" will be considered on any of our items. Send us a message.
Happy eBaying from TLC Varieties