Add our store to your favorites and receive exclusive emails about new items and special promotions!
General Interest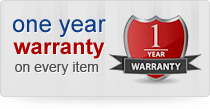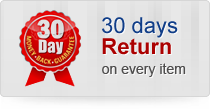 | | |
| --- | --- |
| | Talkie Tech, Inc is committed to bringing you the latest cell phone, tablet and mobile accessories at low, affordable prices. We're downright obsessive when in comes to accessorizing the latest cell phones and mobile devices and we believe everyone should have the right to keep their devices useful, functional, and protected. Shopping for new cell phone accessories for your mobile device can be a daunting and expensive task, so we've dedicated ourselves to providing low-cost, high-quality accessories at a fraction of the cost of other retail stores. Furthermore, our policies strictly adhere to web usability standards and e-commerce best practices, in order to make shopping for cell phone accessories, easy, convenient and safe for every customer. |
| | Browse through our large selection of unique cell phone and mobile device accessories to find exactly what you're looking for, at a low, discounted price. Talkie Tech, Inc. currently stocks over 20,000+ unique products for thousands of different devices including accessories for the latest Motorola, HTC, Apple, LG and Samsung cell phones. We offer one of the most extensive collection of accessories anywhere on the web. Our direct-to-manufacturer approach allows us to release new accessories on a timely manner, effectively cutting out the "middleman." In fact, most of our accessories are released weeks before the release of the actual device, giving you a head start when looking for accessories for the newest devices. |
| | |
| | |
| | |
Questions or comments? We welcome your inquiry! Click here to contact us.
Please bookmark us to your favorites list and visit often!