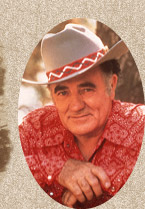 The Louis L'Amour Hardcover Collection
With more than 120 titles still in print, Louis L'Amour is recognized the world over as one of the most prolific and popular American authors in history. Five years after out selling John Steinbeck's total of 41,300,000 copies (a Bantam record) Louis L'Amour sold his one hundred millionth book and had won the Western Writer's of America's Golden Saddleman Award. In 1983 U.S. Congress voted him the National Gold Medal, and a year later the Medal of Freedom. Louis' books have been translated into over fifteen foreign languages and are sold in English in almost a dozen countries.
The Agatha Christie Mystery Collection
Agatha Christie is the world's best-known mystery writer and all-time best selling author of any genre other than William Shakespeare. Her books have sold over a billion copies in the English language and another billion in over 45 foreign languages.

Great Books
Custom Bound in Genuine Leather
Accented with 22kt Gold
Own a complete library of the classics.

Easton Press proudly presents the most renowned works of literature by history's greatest authors—in the most beautiful editions published today. Enjoy the timeless works of Shakespeare, Homer, Dante, Chaucer, Steinbeck, and all of civilization's most important writers, in stunning leather-bound volumes that will be the cornerstone of your home library.

This classic library is itself a masterpiece of bookbinding craftsmanship. Each volume is magnificently illustrated and comes meticulously bound in genuine premium leather. Each book features a hubbed spine accented with 22kt gold, lustrous moiré fabric endsheets, acid-neutral paper, gilded page ends, and a permanently bound-in satin ribbon page marker.

If you are searching for a particular title and cannot find it here, just let me know and I will do my best to find it for you!
* Now Available*
Gift services and expedited shipping!
Just email me with your requirements.
Thank you for visiting my Store!