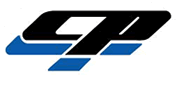 CP High-Performance Forged Pistons - Driven by Technology

CP Pistons is dedicated to producing the highest quality racing components. Using cutting-edge technology and extensive experience in piston design and manufacturing techniques sets CP apart from the competition. CP is active in the racing community and supplies components to NASCAR, Fomula One, IRL, CART, NHRA, World Rally as well as factory teams such as Ferarri and Porsche.

CP is committed to designing and producing the highest quality pistons on the market


100 Years of Experience - With dedicated sales staff having over 100 years of industry experience, and as a member of Pankl Racing Systems, CP shares in the cutting-edge knowledge of a high-technology racing group supplying engine and drivetrain components to numerous racing teams.
Winning Philosophy - CP Pistons was created to service the needs of those with the desire to build engines of the highest quality and technology. With the use of proprietary tooling, dedicated cutters and unique fixtures, CP's state-of-the-art equipment produces superior pistons that will not compromise your expectations. Each piston is engineered using sophisticated computer modeling for optimum designs and their 5-axis machining capability enables CP to create pistons for any application.
500 and Growing - CP carries over 500 off-the-shelf pistons for the widest variety of applications. With that, they offer one of the largest selection of rings, wristpins and other accessories.
ISO 9001:2000 Certified - CP's extensive multi-level inspection process and quality control programs ensure that every part that leaves their plant is manufactured to the highest standards. The climate controlled inspection department is the most advanced in the industry and is outfitted with computerized electronic equipment designed specifically for CP.
Exceeding Your Expectations - CP is committed to providing the best products and services in the industry.

Designing the Finest Pistons
| | | | | | | |
| --- | --- | --- | --- | --- | --- | --- |
| | | | | | | |
| | Each new design is thoroughly researched and modeled on sophisticated 3-D software to ensure maximum strength and weight savings. | The model is then transferred to an advanced Finite Element Analysis program to optimize design parameters for maximum strength and durability. | A rapid prototype is then created to finalize design. | Advanced machining techniques enable CP to virtually create any shape on a piston. Strict quality control allows CP to hold the closest tolerances in the industry. | From their shop to your front door, CP prides itself on offering the best service in the industry. | |