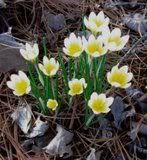 Wishing everyone a kosher and happy spring!
(or autumn for those of you Down Under)
INPORTANT NOTICE: Due to the Passover season, there will be some days when I do not work (no email, no messages, no phone).
Orders placed during Passover will ship on THURSDAY, APRIL 24th.
Please keep this in mind when you order. Thank you in advance for being sensitive to interfaith and multi-cultural holiday issues.