The Happy Rooster

Maintained by:

We sell cruelty-free chicken feathers & goose quills from our hobby farm in Pine County, MN, plus cruelty-free macaw, peacock, turkey, emu, parrot & guinea feathers, wildflower seeds, the "49 Gates of Light" kabbalah ebook, and reincarnation consultations with Rabbi Yonassan Gershom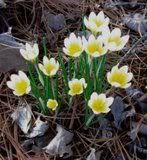 Tired of shoveling SNOW? Start planning your garden! Check out our "seeds and garden" section -- lots of butterfly-loving species and more!
SHIPPING DELAYS DUE TO WEATHER: I am FINALLY getting caught up after digging out of multiple snowstorms. But the bad weather just keeps coming, so if you order from me, PLEASE be aware there will be delays. Stay warm, peace & blessings!