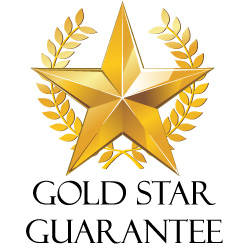 We Wish For You a 5-Star Experience!
In choosing items for our store and auctions, we have you, our customer, in mind - We want you to have the very best experience that we can offer. We also want your experience in shopping with us to be a top of the line eBay experience, a smooth and easy transaction, a pleasant feeling of accomplishment when you have found just the perfect item you have been looking for, that happy, satisfied feeling when you have received your item and find it to be just what you expected. We want you to feel that you are important to us, because, quite frankly you are! We wish to provide you the kind of service that we would expect ourselves in buying from a top seller in the eBay Community!
---


Arizona Unique Toys' 5-Gold-Star Guarantee!
We want you to know that we are deeply committed to giving each and every customer who shops with us a "5 Star" experience! eBay's Detailed Seller Ratings ("DSR") gives you, the buyer, the chance to really rate the experience you have when you make a purchase. You can choose to rate your experience in four different areas of customer service.
We would love to receive a 5 in each area from all of our buyers! If you feel you cannot leave us a 5, please contact us right away so that we may have the chance to correct any mistakes and help to improve our service for all of the buyers on eBay who shop with us! You can contact Jack by emailing Arizona Unique Toys. I check my email 2 to 3 times a day and promise to get right back with you.
---
What is the "5 Star" experience?

Item as Described:
We strive to completely describe the item that you wish to purchase with accuracy. Our photos are either stock photos direct from the supplier or we take photos so that you can "see" what you are buying from us. We are happy to answer any questions about the item before you make your decision to buy.
Is our description accurate enough to earn 5 Stars? If not, please let us know! Email: Arizona Unique Toys.

Communication:
We check our email several times a day during our business hours ~ Monday thru Friday 8 am to 9 pm (Arizona Time: Remember, Arizona does not recognize "Daylight Savings Time) and periodically on Saturday and Sunday. Did we answer your questions in a timely manner? Did you receive a professional and accurate answer to your questions? Did you receive a shipping notification?
Was our communication outstanding - fast and accurate enough to earn 5 Stars? If not, please let us know!! Email: Arizona Unique Toys.

Shipping Time:
We strive to ship within 48 hours of your payment, so you can begin to enjoy your purchase(s) right away. All items are packed securely with plenty of packing material such as packing paper, bubble wrap, or packing peanuts to ensure a safe trip through the shipping system. We pride ourselves on packing a safe and secure package so that your items arrive as pictured.
We ship both USPS and UPS for our Domestic Friends and USPS for our International Friends. Please keep in mind that delivery time, of course, depends on the shipping carrier, but we will do our part in getting your package to them right away.
Is our shipping time fast enough to earn 5 stars? If not, please let me know. Email: Arizona Unique Toys.

Shipping & Handling Charges:
For our USA/Domestic Friends, we offer USPS Parcel Post, Priority or UPS Ground. If you want us to ship using the cheaper, but
much slower
Parcel Post, simply email us to let us know. For our International Friends, we offer USPS First-Class International (4 Pounds and under), Priority International, and Express International. Your shipping charges include the actual cost of the postage and a handling fee from $1.50 to $2.50 for (1) the box, (2) packing material, and (3) labor for packing, labeling and taking your package to the shipping facility. International shipments also include extra time and travel expenses to the Postal Service since Customs Forms are involved. Please note that our International Friends are responsible for any Duties and Customs Fees required. For our Domestic Friends, we offer a wonderful shipping discount for additional items, so buy all you want for a nice low shipping price.
At check out, if you are seeing a shipping price that you feel is in error, please get in touch with us and we will send you a corrected invoice with the correct shipping price.
Is our shipping price accurate enough to earn 5 Stars? If not then please let me know! Email: Arizona Unique Toys.
---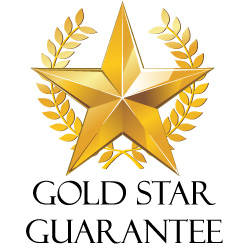 ---
Store Contact Information
Arizona Unique Toys
20987 N. John Wayne Pkwy
Ste. B140, Mail Stop #315
Maricopa, AZ 85238
Hours: 8am - 9pm (Arizona Time)
Phone: 602-400-6413
Email: Arizona Unique Toys.
---
Unlike other eBay Sellers,
We Ship ANYWHERE on Earth!*
And we Gladly accept your

through PayPal
*Unless restricted by size or contents of package because of shipping regulations to your country