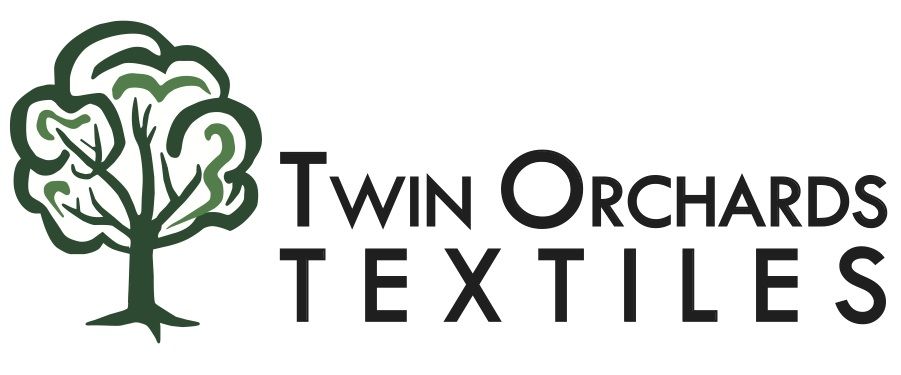 NEW FABRICS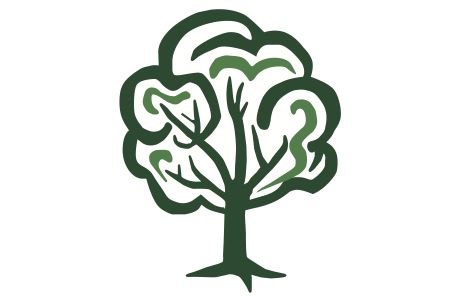 FREE FABRIC NEWSLETTER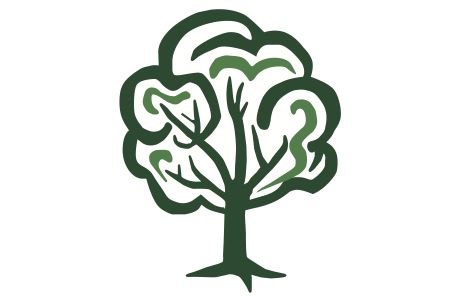 STORE POLICIES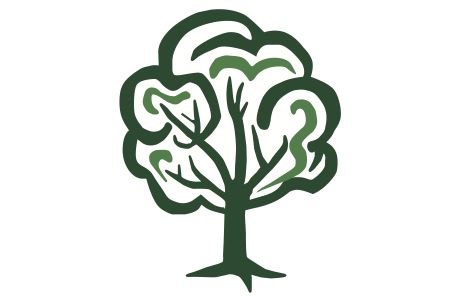 ADD TO FAVORITE SELLERS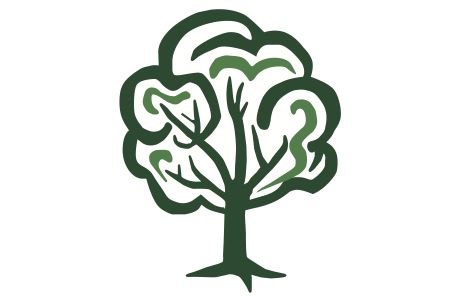 CLEARANCE
Accepting in-store guests and local pick-up by appointment only:
100 43rd. St, Suite 116 Pittsburgh, PA 15201
(Just seconds from Rt. 28 and the 40th St. Bridge)
412 345-3090
Shipping & Store Policies
These policies apply to all orders, sales, payments, and returns placed on or after April 28, 2013.
From the moment you enter our store to the moment your fabric arrives, we are firmly committed to providing exceptional customer service. The following policies are all important components in providing a high level of service to each customer that walks into our shop. They are in place to ensure each transaction can be completed fairly, equally and with complete trust. The highest honor you can award us is your continued patronage and the referral of your friends to our store.


Shipping & Delivery

At Twin Orchards Textiles, we take all the steps possible to keep your shipping rates among the lowest on eBay. In fact, many customers are surprised to find out that our fabric and shipping charges can be lower than visiting their local quilt shops! All fabrics that are cut in-house are rotary cut. Our fabrics are new, first-run designs. Our fabrics NEVER touch dirt, pet hair, smoke, perfume, or other contaminants. Fabrics pre-cut by the manufacturer are either die-cut or rotary cut. All items are sealed in an airtight bag to protect from soiling, damage, and moisture during shipping. This bag is then protected by a light- and water-resistant mailer. A shipping label is generated digitally for accuracy and placed on the outside of the mailer. Your tracking number is automatically added to your "My eBay" Buying page when you order has been shipped. Each order comes with a paper copy of your invoice.

Our shipping rates are based on the size of your order, destination, and speed of delivery. Most domestic and international orders are mailed using the United States Postal Service (USPS). Orders over 30 yards may be quoted UPS, Fedex, or DHL rates on a case-by-case basis. All domestic orders (destinations in the 50 United States, outlying U.S. territories, and APO/FPO/DPO addresses) receive complimentary delivery tracking. Domestic shipping insurance may be added at the buyer's request and expense. Select international orders may receive complimentary delivery tracking if provided by the mail service ordered (for example, First Class to Canada). Many mail services do not include tracking once the parcel leaves the United States. International shipping insurance is included in the cost of shipping.

The following shipping rates apply to domestic and international orders. These rates are for 100% cotton, 44/45" wide yardage. Purchasing fleece, flannel, extra wide fabric, notions, patterns, or pre-cut fabrics may result in additional shipping charges. These rates are only applicable when you request a combined invoice after completing your shopping. If you do not wait for a combined invoice or pay multiple times for the same order, excess shipping charges will NOT be refunded. We have this strict policy because we are charged flat transaction fees for every payment received, regardless of its size.

Domestic (50 U.S. states and minor outlying islands. International, diplomatic, and military buyers serving abroad receive domestic shipping rates only if the address is APO/FPO/DPO.) Buyers in the Pittsburgh, PA area are invited to pick up their orders at our warehouse for free; please contact us for an appointment prior to pick up. Our studio is located at 100 43rd St, Pittsburgh PA 15201, just seconds from the 40th Street Bridge and Rt. 28.


| | | |
| --- | --- | --- |
| Order Size | Shipping Cost | Service |
| 1" to 1 yard | $2.89 | USPS First Class Mail |
| 1 yard 1" to 2 yards | $4.19 | USPS First Class Mail |
| 2 yards 1" and up | $5.40 | Varies* |

* For the $5.40 promotional shipping rate, we reserve the right to ship using the most economical method available to us. Requests for USPS Priority Mail, USPS Express Mail, Or Fedex/UPS 2nd Day or Overnight mail may require extra shipping charges.

Canada

| | | |
| --- | --- | --- |
| Order Size | Shipping Cost | Service |
| 1" to 1 yard | $6.50 | USPS First Class Mail |
| 1 yard 1" to 2 yards | $9.50 | USPS First Class Mail |
| 2 yards 1" to 3 yards | $12.50 | USPS First Class Mail |
| 3 yards 1" to 9 yards** | $19.95 | USPS First Class Mail or Priority Mail |
| Over 9 yards | | Please contact us for a quote. |

** We can sometimes fit 10 or 11 yards in a flat rate envelope for this shipping cost, but will only guarantee 9 yards. If you anticipate ordering more than 9 yards, please contact us prior to paying so that we can determine if we can fit more yards in your envelope.

Other International Destinations


| | | |
| --- | --- | --- |
| Order Size | Shipping Cost | Service |
| 1" to 1 yard | $13.50 | USPS First Class Mail |
| 1 yard 1" to 2 yards | $18.50 | USPS First Class Mail |
| 2 yards 1" to 3 yards | $23.50 | USPS First Class Mail |
| 3 yards 1" to 9 yards** | $24.95 | USPS First Class Mail or Priority Mail |
| Over 9 yards | | Please contact us for a quote |

** We can sometimes fit 10 or 11 yards in a flat rate envelope for this shipping cost, but will only guarantee 9 yards. If you anticipate ordering more than 9 yards, please contact us prior to paying so that we can determine if we can fit more yards in your envelope.
Privacy & Security

Twin Orchards Textiles will never share your name, address, phone number, e-mail address, financial information or other contact information with third-parties. We do not sell your information to anyone. We may use your contact information to inform you about new features, products, services, and promotions featured at Twin Orchards Textiles. We may also use your contact information to inform you about the status of an order you have placed with us. Your credit card and PayPal information is protected through eBay's secure checkout system.

Fabric Flammability

Please note that cotton fabrics usually do not meet federal flammability standards for use in children's sleepwear. Please contact us prior to purchase if you are using any of our fabrics for this purpose.

Fabric Color Matching

When photographing our fabrics, we use full-spectrum lights (similar to natural sunlight) and use professional photography software to provide the most accurate color possible. Our pictures usually include a ruler to show the scale of the design. We do not recommend you compare colors on your computer screen, as each monitor may be programmed differently. If an exact color match is important, please contact us about receiving a swatch instead.

Payment, Pricing & Promotions

Orders are fulfilled on a "first paid, first shipped" basis. You have 7 days from the date of your first purchase to pay for your fabrics. After 7 days, we reserve the right to open an unpaid item case on your purchase and relist for others to buy. If you need more time, please let us know so that we do not start the case.

Sales tax of 7% (Pittsburgh / Allegheny County, PA) will apply on fabric and shipping for orders placed in the Commonwealth of Pennsylvania. Buyers outside Pennsylvania are encouraged to review their local and state laws regarding sales & use tax for orders placed online. Payment of sales and use taxes outside of Pennsylvania are the buyer's responsibility.

Customs Fees and Duty Tariffs

International customers, please note: Import duties, taxes and charges are not included in the item price or shipping cost. These charges are the buyer's responsibility. If you have any questions about these fees, please check with your country's customs office prior to ordering. In accordance with federal and international law, all customs declarations are marked as "Merchandise" with the fabric's retail value. Twin Orchards Textiles will not mark an item as a "gift" or value the order at less than retail. The most common delays in delivery occur when your parcel passes through customs. Estimated delivery times from USPS, FedEx, UPS, and DHL do not include customs delays. We cannot start an insurance claim for an item not received until 20 business days after shipment.

Continuous Yardage Policy

We try our best to always have continuous yardage (uncut fabric) on hand for your order. Although rare, there are instances in which we may be unable to provide you with continuous yardage. If we are unable to provide you with one length of fabric from a "by the yard" listing, we will contact you prior to shipping. You will have 48 hours from our eBay message or telephone call to instruct us how to proceed. For this reason, we highly recommend that you check your eBay account messages in the days following your payment. If you reply within 48 hours, you have the option of cancelling the order and receiving a full refund of your fabric and shipping charges. If you do not reply within 48 hours, we will send the smallest number of pieces possible to fulfill your order along with a note outlining our attempt to contact you. If you cannot use pieces and did not contact us within 48 hours, the "return policy for undamaged goods" outlined below applies.

Note: Our bolts from Cranston VIP, Fabric Traditions, and Springs are generally 7.75 to 8 yards in length. Bolts from Quilting Treasures and Loralie Designs are generally 11.75 to 12 yards in length. Bolts from Moda are generally 10 yards or 12 yards in length. Alexander Henry bolts are generally 19.75 to 20 yards in length. Bolts from other manufacturers, including Timeless Treasures, Robert Kaufman, and RJR are generally 14.75 to 15 yards in length. If you need continuous yardage for a project, please contact us before ordering to check availability.

Note: When you order the same design from different listings, (for example, purchasing a remnant as well as from a "by the yard" listing), you should always assume that you will be receiving multiple pieces of fabric. Our remnant listings are end-of-bolt pieces and the "by the yard" listing is the new bolt that we have reordered.

Return & Exchange Policy

Our return policy takes effect as soon as you pay through our shop, even if the item has not yet shipped. When our quality fabrics arrive to our studio, they are immediately inspected for manufacturing defects. They are checked a second time when they are cut and shipped out. Still, we understand there are situations where a return is necessary (for example, you no longer want the fabric). When returning all or part of your order, please remember that a courteous and respectful attitude will result in an easier and faster return process for everyone. Depending on the situation, there are several ways that a return might be handled.

Return policy for undamaged goods: You have 14 days from the date you receive your order to initiate a return. Please contact us before returning your item for specific packing and shipping instructions. Fabric must be returned using USPS Priority Mail with delivery tracking. Fabric must be sealed in a bag to protect against damage during shipping. All returns must arrive free of odors, pet hair, cigarette smoke, ink and other damage. Fabric must be unwashed and uncut. All packing supplies (including ribbon) must be returned. Upon arrival to our studio, we will inspect the fabric for compliance. If the fabric meets these terms, a refund or merchandise credit will be issued for the fabric (buyer's choice), minus return shipping, original shipping, and a 15% restocking fee. If the fabric does not meet these terms, no refund or credit will be granted and the fabric will be discarded.
Price Matching Policy
If you find the same "Buy It Now" item on eBay priced lower than our listing, please contact us for price matching details. Be sure to include the link or item number of the fabric.

Note: Some sellers offer extremely low prices on some designs. These shops may be selling fabrics that are flawed, contaminated with smoke or pet hair, or contain other unacceptable damage. Do not confuse our listings with these shoddy products!
Other Information
We encourage you to review these policies prior to ordering. If you have questions about a policy or fabric, please contact us through eBay messages, by e-mail (chris@twinorchardstextiles.com), or phone (412-345-3090). Ordering an item from Twin Orchards Textiles constitutes acceptance of all policies on this page. We reserve the right to update these policies as necessary. Changes to these policies will apply to all orders placed on the Twin Orchards Textiles eBay store after the updates appear on this page.

All licensed fabrics are copyrighted and trademarked by their respective owners. Licensed fabrics cannot be sold to manufacturers. For licensing and manufacturing, please contact the fabric's designer.

Date of last revision: April 28, 2013.
Reason for last revision: Clarification of existing policies. Addition of price matching policy.