Vann's offers free ground shipping on most items over $50*
* Free shipping only applies to the lower 48 States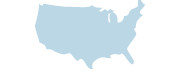 Where can Vann's ship to?
Vann's ships to only to physical addresses to any of the 50 US. States. Vann's cannot ship to P.O. Boxes, APO/FPO addresses, U.S. territories outside the 50 States, freight forwarders, or any overseas address. Additionally, Vann's will not ship to hotels, motels, or other places of temporary occupation.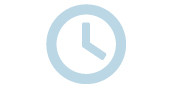 When is the order processed?
Most ground orders, placed Monday through Friday before 1:00 pm Mountain time are typically processed through shipping the same day they are received. Overweight or oversize orders must be placed before 10:00 am for same-day shipping. Orders placed after 1:00 pm or over a weekend ship the next business day. You will receive an email or phone call if questions come up about your order. This can cause delays in processing. You have 48 hours to respond before an order is canceled.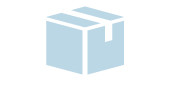 How long will shipping take?
Standard delivery times are 1- 7 business days, depending on the shipping method and the final destination. Oversized items and large TVs take 5-14 business days. Expected delivery times are quoted from the time the order is placed, not when the order is shipped. We typically allow 48 hours for processing. The delivery quote is base on estimation and not guarantee. Estimated arrival dates falling on a holiday roll forward to the next business day.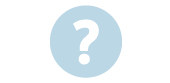 What's a business day?
A business day is a Monday, Tuesday, Wednesday, Thursday, or Friday not including major holidays that fall on those weekdays.
Calculating shipping transit times or making an estimation regarding the arrival of your order, remember to only count Business Days. For example, if a package is shipped via 2-Day Air from Vann's and the carrier picks it up on a Thursday, the first Business Day in transit would fall on Friday and the second Business Day would fall on Monday. If you have any questions about our Estimated Arrival dates, Business Days, or any other shipping related questions, please contact Vann's toll-free at 1-800-769-5668.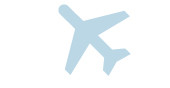 Get it faster
Vann's also offers overnight, two-day and three-day shipping options for an additional fee that varies by product and destination. Just check the options in the shopping cart if you're interested in getting your package faster than normal. Shipping carriers do not guarantee Next-Day, Second-Day, and Three-Day shipping services during the busy holiday periods.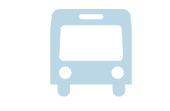 Overweight/Oversize Shipping
Due to the size and weight of some products, they must be sent by Common Carrier Freight. Delivery time is 5-14 business days. Please note, overweight or oversized items are not available for shipment outside the 48 contiguous States.
Our normal Common Carrier Freight delivery is a "curbside" service. It means that the item is simply dropped off at your home and will require your signature.
FOR TELEVISIONS ONLY:We can offer upgrades to Common Carrier Freight, including delivery into your home, unpacking, and carton removal. There is an additional charge for these services, so please call toll free at 1-800-769-5668, and we can supply custom pricing to you for these additional charges.
Shipping partners
Vann's partners with Fed Ex and UPS. Please understand that these companies have their own policies and terms of use. We strongly suggest that you familiarize yourself with them. Here are links to Fed Ex and the UPS shipping policies:

Fed Ex Terms and Conditions

UPS Terms and Conditions of Service
Freight TV Shipping Policy:
Freight shipping applies to all plasma panels and LCD/LED panels over 47" in size, and tower speakers.
Our free shipping arrangement only applies for curbside delivery only. This means that the customer is responsible for getting the television from the curb into his or her residence. Delivery time is 5-14 business days.
After your order is processed for Vann's and the shipment is in transit, the shipping company will contact you to set up a delivery time. You must be present to sign for your television when it arrives. When you receive your TV, please check the box and the TV carefully for any obvious signs of damage. If the television is damaged, refuse the shipment and call Vann's at 1-800-769-5668.
Very important: Please write the reason for refusal on the delivery receipt.
If only the box appears to be damaged, please remember that we guarantee the condition of the item, not the box. If you accept delivery please take a note of any damage on the delivery receipt.
If you refuse the shipment and there is nothing wrong with the television, you will be charged the shipping costs. If you accept delivery, open your box, and allow the television to warm to room temperature before you plug it into a power source (usually 4 hours).
After you have plugged the TV in, make sure everything is in good working order.
Any claims for concealed damage (not seen before accepting delivery) must be made to Vann's within 48 hours of receipt.
If, for any reason, you elect to return the television, you must do so within 30 days. It must be returned in the original box with the original packing material and with all the accessories. After 30 days, the purchase may only be returned in the original box and under certain terms and conditions.
Please refer to the Return Policy explained here.