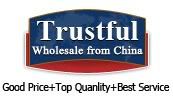 We specialize in manufacturer & importer for automotive aftermarket accessories. We carry products such as chrome door handle covers, chrome mirror covers, window visor, floor, roof tack, spoiler, fender trim, etc.

Try these alternatives:
See all items in this store
Have you selected to search with title and description? If you haven't, try to use this filter and might get more results.