Homeopathic FYI
Just click on the subject or question to help you understand the remedies I sell and the consultations I offer.

What exactly is a Homeopathic Remedy? Homeopathic medicine are micro-dosed natural substances derived from botanical, animal or mineral sources. A specific homeopathic medicine dilution is obtained by a precise and controlled process of successive "homeopathic dilution". The medicine is diluted or de-concentrated and then vigorously shaken, traditionally referred to as succussion. This process transforms the original substance into a therapeutically active medicine.
Many, new to homeopathy, mistake potency or dilution with strength. There is actually no correlation between potency and the strength of a homeopathic medicine. A homeopathic medicine at 30C potency is not stronger than the same medicine at 6C or 3C. The difference is in their action. While a 6C potency is better suited for a local symptom, a 30C or higher potency is more appropriate for general conditions such as allergy, stress or sleep disorders.
How do you make your remedies?
Celletech uses a modern remedy manufacturing process called the Magnetic mechanical method. This method was developed in England in the 1960's and 1970's by a group of leading homeopaths and engineers. The method is based on the amplification of the energetic signatures of various substances into a storage tincture. After amplification, the tincture is succussed to set the amplified signature. The tincture is then applied to a carrier of pellets or tablets. At Celletech™, all processes described above are carried out in clean labs following Good Manufacturing Practices (GMP). In addition, Celletech processes are regulated by the FDA, Organic certifiers, KOF-K (Kosher) certifiers, and state and federal agricultural departments.

What do X, C, M, MM, and LM potencies mean? Potency is shown after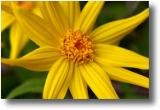 the remedy name. Decimal designation is X. Centesimal designation is C. Millesimal designation is M. The lower potencies X, stay in the body a short period of time and can be used safely for repeat dosing. The X implies here that the medicine is 1 part in 10 parts of med. carrier. Here the C implies that the medicine is 1 part in 100 parts of med. carrier. Commonly 30C or 6X are in home kits and used for children, in treating sudden illness and for first aid treatment. The medium C potencies are the highest potency sold over-the-counter in health stores. M potencies are a high potency. Your practitioner may recommend you need an M potency which is available through me as a special order, for stubborn health problems or constitutional treatment. I sell a new formula called Celletech Forte. Celletech, following German homotoxicology studies, created the Forte potency. The Forte potency is a combination of 6c, 12c, 30c, and 200c potencies. When a Forte remedy is given, the body is able to choose the potency it needs and discard the others. This is one of the major advantages of energetic medicine. The body can select the best frequency/potency at that moment in time and ignore frequencies, without any confusion. I HIGHLY RECOMMEND this dosage if you are starting to use homeopathy or for building a home kit that will be used by all ages for different lengths of time.

What potency should I take? Finding the best potency for a remedy you are considering can be a confusing and sometimes daunting task. One of the most important points to remember; Stronger (higher potency) is not necessarily better. Here are our suggestions to help guide you on your journey towards greater health.
6c: 2-4 times daily for up to a week - A 6c potency is best for temporary relief of a minor acute problem - taken before gardening to help avoid overexertion, for occasional upset stomach, perhaps some sleeplessness. It is also a useful potency to teach the body. We use it for our Energy Enhancer Kit, where we help teach the body how to create healthier cells. It can be taken two to four times per day for up to a week.

30c: 2-4 times daily for a few days 30c is the best potency for first aid. It is useful for colds and flu's, before and after dental visits, and everyday household concerns.

200c: 1-2 times daily for no more than 2 days maximum. The 200c potency is best for acute first aid for a more significant problem. More often recommended by professionals.

Celletech Forte: Celletech, following German homotoxicology studies, created the Forte potency. The Forte potency is a combination of 6c, 12c, 30c, and 200c potencies. When a Forte remedy is given, the body is able to choose the potency it needs and discard the others. This is one of the major advantages of energetic medicine. The body can select the best frequency/potency at that moment in time and ignore frequencies, without any confusion. This is the one that really excites me to be able to offer. Celletech Forte is only available from Celletech!! Carrie

1M, 10M, 50M, CM, MM, 10MM These remedies should only be given by professionals and only one or two doses in a lifetime, never multiple times per day for multiple days. Please actively question anyone recommending otherwise. This should only be taken after a full consultation with myself or another homeopath.

Other potencies There are a wide variety of other potencies available and described in the medical literature. Research that Celletech principals have studied suggests that these potencies are not as effective as the ones listed above. They can be useful when prescribed by a professional familiar with the specifics of remedy preparation.
What's the difference between an X and a C potency? The letters used after the potency for a homeopathic remedy refer to the amount of dilution the original medicine has undergone while being prepared and the amount of amplification it has received. In the U.S. the 'X' dilution is more common, in Europe the 'C' is more common.
REMEMBER I offer very comprehensive diagnostic software and over 18 years of homeopathic study and knowledge of homeopathic remedies including study of the Materia Medica and studying even more extensively through The Avicenna Institute of Natural Healing.
What is a Homeopathic Constitutional Remedy?
The term homeopathic constitution encompasses all of the characteristics of a person--it defines the connecting relationship between the physical, emotional, and mental characteristics. Constitutional analysis is inclusive of the whole person and is based on the assumption that it is a state of being the person moves into as a result of
emotional trauma. A constitution is not a personality type or individual, nor is it a set or permanent state that is predetermined for life. A person moves into a constitutional state and can stay in that constitution for a short or long time. Homeopathic constitutional analysis is based on matching the person's state to a homeopathic remedy.

The Homeopathic Constitutional & Acute Condition Consultation
The aim of homeopathic treatment is to understand why you have these health problems at this time, to unravel the different strands in your unique situation and to find the remedies that will create a steady and continuing improvement in your health. During the first consultation the homeopath endeavors to build up a well rounded picture of you as an individual (and not just of the symptoms that brought you for treatment). Homeopathy can only be effective when the treatment is individualized.
This first appointment will be registering you into my online clinic and you going through a VERY in depth questionnaire on my diagnostic site. The benefits of using this site are:
Faster, more convenient, and not being rushed at an office visit.
Thorough questionnaires.
A guarantee of not missing the details.
An accurate diagnosis.
A super-precise, individualized treatment.
Quicker and more lasting recovery and better health.
This software, used by the top clinics worldwide, will help thoroughly gather the required information for your Health Profile.
In homeopathy we understand illness as a multidimensional phenomenon, brought on by an internal disturbance that manifests in each person in a uniquely characteristic way. These individual characteristics are the result of many different factors, including heredity, life experiences, life style and the kind of interventions you have had for your condition. Thus, the homeopathic consultation is a gentle, yet thorough exploration of your physical and emotional make up or constitution. Many people find this an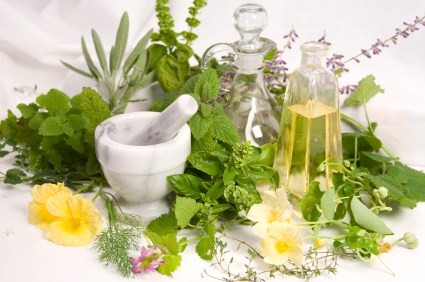 empowering and beneficial experience. I aim to facilitate this exploration in a way that is sensitive to your needs and which respects your boundaries and wishes. We shall talk about your expectations from homeopathy and how we can work together in order to safely meet them; also we will mutually agree on a course of treatment, with, usually, monthly appointments. These appointments can be via chat, phone, email, or regular USPS mail. There are two consultations I offer 1 is a basic consultation that I will have you go to a site and answer questions about your health mentally and physically. I will spend between 2-4 hours working up your case study and suggestions for homeopathic, herbal and other holistic therapies that would be appropriate for you. The 2nd type of consultation will be more in depth and I will send you my diagnosis and what I believe the correct constitutional remedy should be using my schooling and 18 years of experience. After the consultation you will receive your remedy within 3-4 days after your consultation, with full instructions how to take it.

What to expect after taking the prescribed remedy?
The reaction to homeopathic remedies can differ from person to person. Some people experience a significant improvement in their symptoms and overall energy within a few weeks. With others the improvement will be more gradual. Some people experience a brief intensification of some symptoms which may last a few days, followed by a gradual and steady improvement.

How long will the treatment take?
The length of your treatment depends on a number of factors such as the nature of your illness, how long you have had it, your response to remedies and your present life circumstances. Normally I recommend that people have a course of three months of treatment, at the end of which we can discuss a prognosis for future treatment if necessary.

Homeopathy and conventional drugs prescribed by your doctor
Homeopathic remedies work effectively alongside most conventional drugs. Moreover, they do not interfere with the action of the the medication prescribed by your doctor. However, I have found that a limited number of conventional drugs, such as steroids and other artificial hormones can decrease the effectiveness of homeopathic remedies. This means that the rate of improvement may be slower that expected.
I am also interested to work in co-operation with your doctor, especially when your aim is to reduce or stop taking certain types of medication.
When will I refer you to my teacher who is a Master Herbalist and Naturopath? If your diagnosis is not responding to the remedy or you have an extensive amount of health conditions (like myself!) I will ask her to help or refer you to her. Her name is Kristie Burns MH ND and she started the "The Avicenna Institute of Natural Healing". To know more just click on the link.

The FDA places very heavy restrictions on what a dietary supplement or homeopathic company can say to you. The FDA does not allow us to use descriptive terms for our products. For instance, we cannot call a product that works great for Allergies, Acute Allergy Attack, because that would be interpreted as a disease diagnosis. This could be seen as a drug claim. We are forced to call it something like Acute Nasal Balance. The only allergy treatment products the FDA will allow are pharmaceutical drugs.

No, this doesn't make any more sense to us than it does to you, but that is the current state of regulation in the U.S. Why would the FDA take this stance? A variety of reasons have been proposed. One that makes sense to us; If the FDA stops supplement and alternative healthcare companies like ours from accurately describing their products, you won't be able to find what you're looking for, you won't purchase products, and alternative healthcare companies like ours will go out of business. And you will be left with one choice for your healthcare: pharmaceutical drugs. As a result you will note that many of our great combination products use the word "Balance" in their product names. 'Balance' is the best word we can use to describe the process of re-establishing health after you experience a problem. In biological systems this form of balance is called

homeostasis. The FDA is actively trying to get around the dietary supplement law. The FDA wants to put into place a regulation that will cause dietary supplements, herbs and even juices to become reclassified as drugs,

if you intend to use them to treat a health problem. What does this mean? If you

intend

to treat a problem that the FDA classifies as a disease - like a cough for instance - with your herb, juice or supplement, you have changed the juice, herb, or supplement into a drug! If these shenanigans, or our inability to provide you with accurate information, bothers you as much as it bothers us, please contact your Representative by

clicking Here. Ask them to co-sponsor HR2117

(

click here

for the

details of this legislation)

, or to support the bill's passage. You can contact your Senators by

Clicking Here.

You can also write a comment to the FDA.

Click Here

for contact information.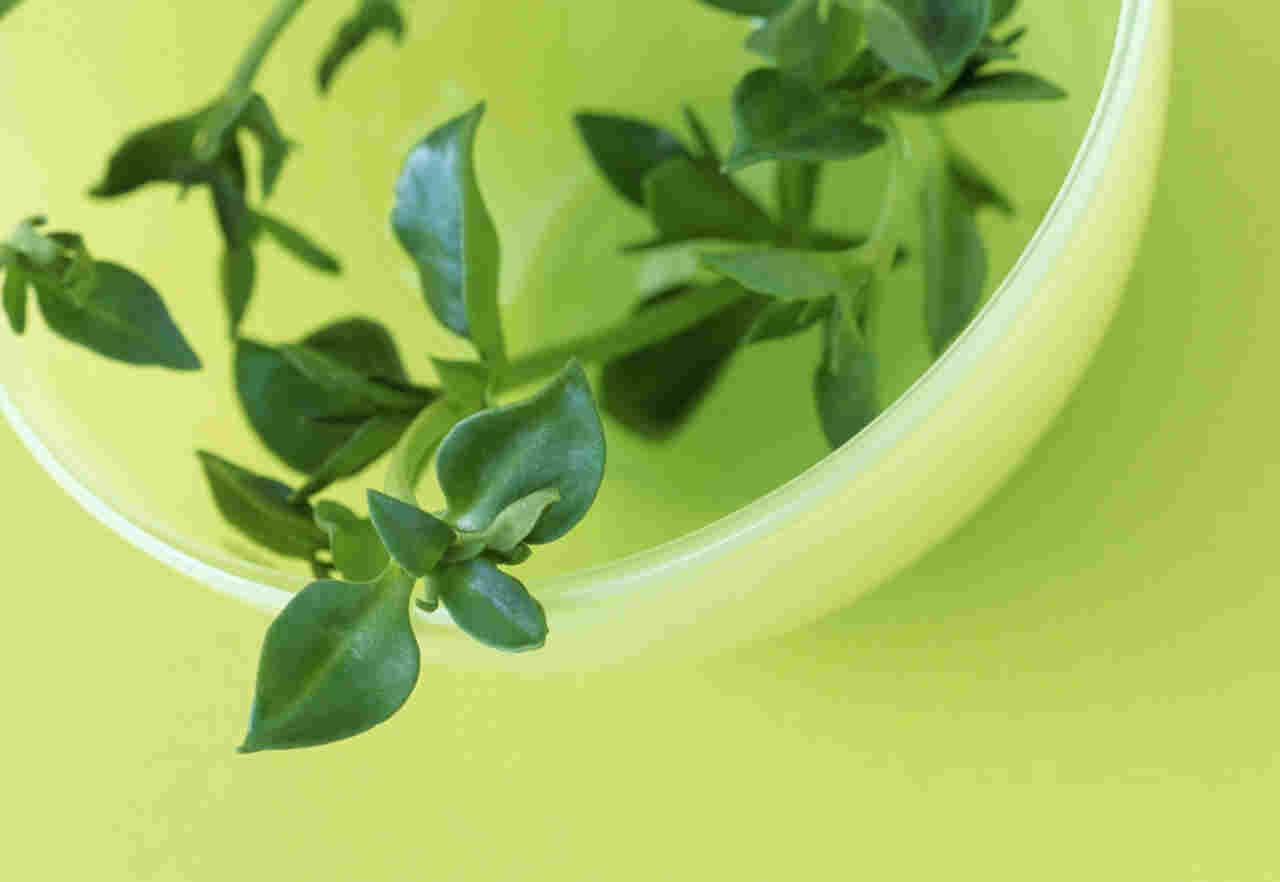 Here are some GREAT sites for information on Homeopathy/Herbal/Other Holistic remedies.
Homeopathic Medicine Potency or Dilution ~ Definitions of Common Terms in Homeopathy ~ Celletech (My supplier) ~ FAQ on Homeopathy ~ The ULTIMATE place for information on Homeopathy ~ International Academy of Classical Homeopathy A reference for Homeopathic information The Avicenna Institute of Natural Healing (Where I go to school)
Check Out All of My Active Listings
~ My other pages ~
Crazy-Anything eBay Store Homepage ~ Crochet/Knit FYI ~ My Blog ~ Payment/Shipping/Policies/Contact ~
~ Feedback Page ~ Check out my NEW TWITTER for the latest on new listings!