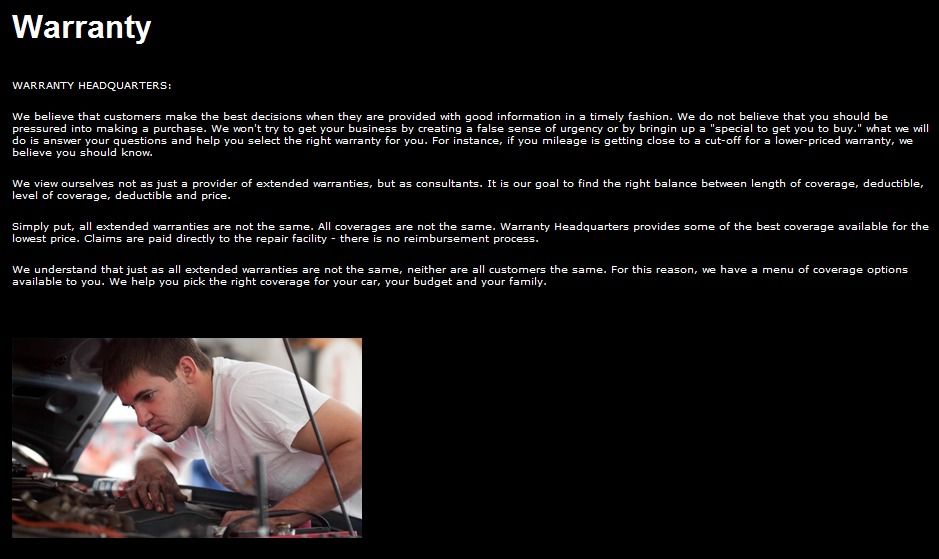 TERMS OF SALE:
By clicking the Buy It Now Button, or by submitting an offer you agree to the following terms.
1. The buyer is to contact the seller within 24 hours to discuss payment and transportation details or contact us for the seller contact information at 877-853-9037.
2. Payment is made directly to the seller. We recommend to our sellers to accept cash, cashier check, money order or bank wire.
3. The seller must receive payment in full within 7 days.
4. The buyer has had an inspection prior to the purchase or understands fully the condition of the vehicle and is sold as is. All vehicles are for sale by owner. Vehicle Deals does not own any vehicles nor do we collect any monies from the buyer or seller after the sale is complete.
5. Buyers are responsible for any costs incurred in obtaining possession of the vehicle as well as sales tax and registration fees.
6. Vehicle Deals is a third party marketing company and are not responsible for any accidental errors or misrepresentation in the vehicle listing. Any errors will be corrected immediately upon notification. We reserve the right to end an auction at our discretion.
7. It is a possibility that a vehicle on auction is subject to prior sale. Upon notification from the vehicle owner we will end the auction immediately.
Please contact us at 877-853-9037 or support@vehicledeals.net if you have any questions and/or need assistance with completion of a sale. Customer Service is our #1 priority and we would appreciate notification of any issues that may arise.